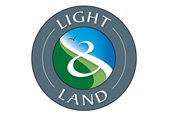 Glencoe photography tour by Light & Land Ltd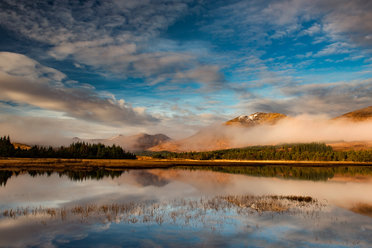 Glen Coe and nearby Rannoch Moor contain some of the British Isles best wild mountain and moorland scenery. When you add in the possibility of the landscape being clothed in snow and ice, something we don't see that often these days in the south of the UK as global warming gathers pace, they become truly magical places. There are few more beautiful sights than golden, early morning sunlight striking the spectacular snow covered Buchaille Etive Mor. Experienced photographers know that, far from being dreary, late winter provides the very best lighting opportunities for landscape photography: the sun remains low in the sky all day long giving wonderful directional light combined with the
Glen Coe and nearby Rannoch Moor contain some of the British Isles best wild mountain and moorland scenery. When you add in the possibility of the landscape being clothed in snow and ice, something we don't see that often these days in the south of the UK as global warming gathers pace, they become truly magical places. There are few more beautiful sights than golden, early morning sunlight striking the spectacular snow covered Buchaille Etive Mor. Experienced photographers know that, far from being dreary, late winter provides the very best lighting opportunities for landscape photography: the sun remains low in the sky all day long giving wonderful directional light combined with the year's moodiest cloudscapes.

This intensive workshop is specially designed for beginners and those at an intermediate level. There are two leaders, Clive Minnitt and Phil Malpas. They will both provide you with hands-on tuition during daylight hours and in addition Phil will present a series of evening seminars on different aspects of landscape technique. This will provide the very best opportunity to learn the mechanics of photography and new techniques and give you a chance to implement them under Clive and Phil's expert guidance. We will review the digital images you have made at the end of each and you are also invited to bring a selection of previous images for informal and friendly critique sessions.

As well as the iconic Buchaille we will visit and photograph the nearby famous view of the Black Mount from Lochan na h-Achlaise on the wild edge of Rannoch Moor (a wonderful dawn location), the stunning falls along the River Etive in Glen Etive, the impressive ramparts of the Three Sisters in Glen Coe. Further afield we will journey to beautiful Glen Nevis in the shadow of Scotland's highest mountain and explore the shore along Loch Leven.

We will be based in the comfortable and wonderfully situated Clachaig Inn. We will have two 9 seater minibuses to get us to locations quickly and give us full freedom to explore the surrounding landscape.

Most locations are easily accessed from the road but some of the best will involve short walks across rough terrain and require a reasonable level of physical fitness.