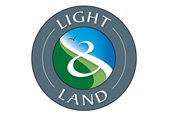 Brighton phototgraphy tour by Light & Land Ltd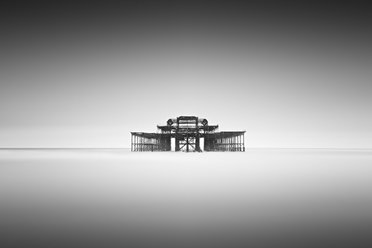 As photographers we capture a precious moment in time with our cameras. Now, with the advent of extreme neutral density filters such as Lee's "Big Stopper" we have the ability to slow the world down and capture the effects of time passing on the landscape in ways that our eyes can never perceive.

If you love this minimalist style of image making, with streaking clouds, smooth translucent water and a surreal feel then this is the ideal workshop for you.

Join Paul Sanders on the Sussex coast as he teaches you how to master the skills necessary, both in camera and composition to make effective and pleasing long exposure images. Lee Filters have provided us at Light and Land with some
As photographers we capture a precious moment in time with our cameras. Now, with the advent of extreme neutral density filters such as Lee's "Big Stopper" we have the ability to slow the world down and capture the effects of time passing on the landscape in ways that our eyes can never perceive.

If you love this minimalist style of image making, with streaking clouds, smooth translucent water and a surreal feel then this is the ideal workshop for you.

Join Paul Sanders on the Sussex coast as he teaches you how to master the skills necessary, both in camera and composition to make effective and pleasing long exposure images. Lee Filters have provided us at Light and Land with some "Big Stopper" filters, so if you don't have one and have wanted to try the techniques you can borrow one for the duration of the workshop.

We have chosen Brighton as our location as it holds so many great subjects for long exposure photography. Along the stretch of coast close to our hotel Paul will guide you to some great long exposure locations, including the skeleton of the old Brighton Pier, a poignant reminder of the fire which ravaged it but which provided us with a great subject for our lenses. You will learn how to calculate long exposures which extend way beyond the reach of your cameras light meter. You will also learn how to combine the "Big Stopper" with graduated neutral density filters to balance high contrast exposures as well as how to overcome the difficulties of focusing accurately.

Emphasis will be placed on composition and using the technique to make compelling images. Then on the final day you will spend the day learning how to use Adobe Lightroom, Photoshop and Nik Silver EfEx Pro2 to process the images to complete that minimalist long exposure 'look'. The software training will be recorded by Paul and will be made available to you as a download after the workshop so you don't have to take reams of notes and can concentrate on his teaching. You will be able to play back the session as often as you want when you get home. A really great training resource. Indeed, many of the techniques you will learn will be useful to you in processing all of your landscape images, not just long exposures.

Paul will be joined by a member of the Lee fIlters team, who will bring a range of filters, including Stoppers for long exposure to enable you all to try them during the tour.

Paul will also be happy, of course, to help you, with all aspects of land and seascape photography during your time together. We hope you can join him for this Light and Land workshop.