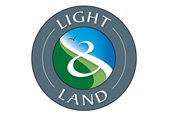 Botswana Photography tour by Light & Land Ltd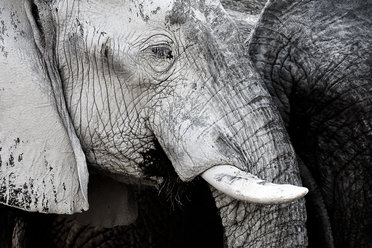 The great wilderness of Northern Botswana is one of the most unspoilt and magical places on earth. Encompassing the stunning Okavango delta and the spectacular Kalahari Desert, this area is a haven for wildlife and a photographer's paradise. It is genuinely wild and remote and delivers an authentic experience of natural Africa. Visualise one of the camping scenes from the film "Out of Africa" and you've got the atmosphere of this tour. With no human communities, there is a tangible feeling of wilderness enhanced in the daytime by the ever-present wildlife and at night by achingly beautiful star-lit skies. A private mobile camping safari is the perfect way to experience this unique environment
The great wilderness of Northern Botswana is one of the most unspoilt and magical places on earth. Encompassing the stunning Okavango delta and the spectacular Kalahari Desert, this area is a haven for wildlife and a photographer's paradise. It is genuinely wild and remote and delivers an authentic experience of natural Africa. Visualise one of the camping scenes from the film "Out of Africa" and you've got the atmosphere of this tour. With no human communities, there is a tangible feeling of wilderness enhanced in the daytime by the ever-present wildlife and at night by achingly beautiful star-lit skies. A private mobile camping safari is the perfect way to experience this unique environment.

The wildlife is immensely varied. Large mammal highlights include elephant, lion, leopard, cheetah, wild dogs and a variety of antelopes including less common species like the water-loving Red Lechwe. The birdlife is also extremely varied and adds colour and interest to the wildlife experience. Landscapes include the unique wetlands and rivers of the Okavango delta, the dry savannahs and beautiful woodlands of Kwai Game Reserve and the spectacular wide open spaces of the Kalahari Desert.

Our mobile camping safari will spend 10 days immersed in these stunning landscapes. As a conservation area, it has strict limits on visitor numbers and is therefore a place where you can enjoy a sense of isolation and often have the place to yourself. We have designed this bespoke tour for a maximum of 4 photographers. This small number means that you will have plenty of space in the vehicle to have excellent views of wildlife and be able to operate camera equipment in comfort and with unrestricted views. Because we are in our own private safari unit, we can head out for dawn and dusk photography with no limitations.

The tour will be guided by Ben Osborne, whose image of an elephant splashing mud was overall winner of the BBC Wildlife Photographer of the Year competition in 2007. This image was the result not only of Ben's creative vision and skill with a camera, but also his intimate knowledge of the wildlife and the area we will be visiting. He has visited Botswana several times, running photographic safaris and shooting stills for the BBC series "Planet Earth".

For most of this tour, we will be staying in our own private mobile safari camp from which we have superb access to the very best photographic opportunities that each location offers. As the name suggests, a mobile safari moves from private campsite to private campsite, spending perhaps two or three nights in each location. (Note: these "campsites" are unfenced and, as such, there is always the possibility of wildlife in close proximity to the tents – on the last tour a hyena decided to visit our camp dining area as we sat down to a meal and it wasn't unusual to have elephants in camp). Although we are "camping", this does not mean roughing it. You will be extremely well looked after by an attentive field staff and it is always amazing how the cook creates stunning food with just a charcoal oven and an open fire.

Accommodation is in comfortable tents with basic but adequate en-suite "facilities". Away from the guest tents there is a communal dining tent which can best be described as a canvas and steel framed marquee. This does have side walls which can be put up when the weather requires it but for most of the year the dining tent is open sided with views over the surrounding bush. The experience of eating superb meals under the stars every evening while comparing notes on the days' photography and wildlife encounters is one of the many highlights of this tour.

The tour will run in April, the best time to visit the Central Kalahari Game Reserve as the summer temperatures have moderated, the rains are over and there should still be interesting skies for photography. The small town of Maun, situated on the southern edge of the Okavango Delta, is our starting point. From here we fly south to the Central Kalahari Game Reserve where we will be met by our safari guide who will take us to our field camp. We then spend four nights on safari, using dawn and dusk light to best advantage for landscape photography and maximizing our time with animals when they are most active. This means that we will usually have a rest in the middle of the day.

On the fifth day we fly north and will spend two nights at Splash Camp, one of the newest Safari Lodges in Northern Botswana and an excellent location for viewing wildlife. We leave Splash camp by boat and take a river trip to meet up once again with our camping safari guide who will transport us to our final camp where we will spend three more nights in Kwai Game Reserve.