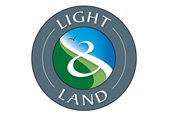 Astrophotography tour at Exmoor by Light & Land Ltd
Join Peter & Paul on Light and Land's Astro photography tour to photograph Europe's first 'International Dark Sky Reserve' and capture the wonders of the universe!

Have you ever wanted to learn how to capture images of the enormous universe that surrounds our beautiful planet? If so, the limitations are endless. Subject to weather conditions, there are almost endless possibilities to photograph stars, planets, constellations, galaxies, meteors, stunning star-trails compositions along with other objects to discover as we look skywards on this photographic adventure after the sun descends beneath the horizon.

Because of the nature of this workshop (shooting from dusk to dawn) we will
Join Peter & Paul on Light and Land's Astro photography tour to photograph Europe's first 'International Dark Sky Reserve' and capture the wonders of the universe!

Have you ever wanted to learn how to capture images of the enormous universe that surrounds our beautiful planet? If so, the limitations are endless. Subject to weather conditions, there are almost endless possibilities to photograph stars, planets, constellations, galaxies, meteors, stunning star-trails compositions along with other objects to discover as we look skywards on this photographic adventure after the sun descends beneath the horizon.

Because of the nature of this workshop (shooting from dusk to dawn) we will be focusing on landscape Astro photography (photography incorporating the landscape and the night sky) with an emphasis on successfully capturing the Milky Way.

Our aim is to arm you with all of the knowledge and understanding to be able to move forward on your own as a night-sky photographer.

Dark sky awareness in the National Park gained strength in 2009 and full status was gained in 2011. This is the perfect base to host our workshop.

All new cameras will be capable of capturing Astro photographs, as long as your camera can shoot up to ISO3200, then it will be suitable for this workshop. Paul and Peter will be happy to answer any questions you may have about kit needed for the workshop.

So join Peter and Paul and extend your knowledge and portfolio with nighttime images of the Milky Way!

The tour will start Friday evening with dinner and a chance for Paul and Peter to introduce you to the workshop. You will head out at 8.30pm returning to base at around 6am. Paul and Peter will take out refreshments to see you through the night. This would be repeated the following night. The tour will finish at 5pm on Sunday giving you plenty of time to rest before heading home. During the day after resting, we will spend the time editing images in Lightroom so you will witness first hand the results.