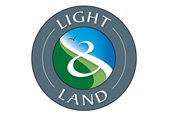 Assynt and Torridon photography tour by Light & Land Ltd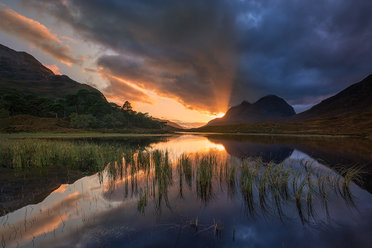 See the most dramatic scenery Scotland has to offer at probably the most photogenic time of year!

Situated northwest of Inverness, Assynt and Torridon are arguably the most stunning of all Scotlands landscapes. Despite their breathtaking scenery, these areas are not well-known amongst photographers and as a result we will probably have most locations to ourselves. The mountains of Assynt in particular are unique in that there are a number of isolated peaks, such as Stac Pollaidh and Suilven, that are separated by numerous lochs and lochans, providing amazing photographic potential. There are also a number of beautiful beaches in this area that have spectacular mountainous backdrops
See the most dramatic scenery Scotland has to offer at probably the most photogenic time of year!

Situated northwest of Inverness, Assynt and Torridon are arguably the most stunning of all Scotlands landscapes. Despite their breathtaking scenery, these areas are not well-known amongst photographers and as a result we will probably have most locations to ourselves. The mountains of Assynt in particular are unique in that there are a number of isolated peaks, such as Stac Pollaidh and Suilven, that are separated by numerous lochs and lochans, providing amazing photographic potential. There are also a number of beautiful beaches in this area that have spectacular mountainous backdrops. Torridon, just south of Assynt, is equally stunning; Glen Torridon is characterized by steep mountains that rise up on both sides as it stretches from Kinlochewe to Torridon village.

During this workshop we will explore the mountains, lochs and Glens of Wester Ross, taking time to photograph the play of light on the mountains and rapidly changing weather for which this area is famed. Loch Torridon, Loch Clair and Loch Maree will be on our doorstep and provide fantastic photographic potential at both dawn, dusk and throughout the day. Loch Maree has numerous compositional possibilities, with little islands punctuating the loch along its length. Loch Clair is photogenic in almost any conditions, and the mountainous backdrop to Loch Torridon is truly spectacular, particularly around dawn. We will have time to explore some of the villages of Wester Ross, such as Shieldaig, Diabaig, and Applecross– the latter in particular being accessed either by a rather beautiful coastal road with spectacular views of Skye, or via a dramatic road which winds its way to the top of a mountain. Wester Ross has some of the last remaining populations of ancient Scots pines in the country, and at this time of year autumn colours will be developing. The rutting season will also be in full swing, so expect to see red deer in their natural environment. At this time of year the weather is usually quite dramatic with sunshine, rain and rainbows – perfect for landscape photography.

Arrival by lunchtime on our first day will enable us to head to a location for an afternoon / sunset shoot, taking in some of the landscape on the way. We will spend the first three nights based near Loch Maree in Torridon, before moving on to our second base in Ullapool to explore Assynt. On our final day we will head out for a dawn shoot before breakfast, prior to our departure home. During the evenings we will be able to unwind, discuss the days shoot, or (time permitting) do some photo editing. There is also the possibility of shooting the aurora borealis if we are fortunate - on our last workshop here we were able to shoot the aurora from the banks of Loch Maree. During this week in September there is a very dark nocturnal sky, which would be ideal should the aurora develop.

It is not expected that any of the walks on this workshop will be particularly strenuous. Good waterproof walking boots suitable for boggy terrain will be essential. A waterproof jacket, layers, and walking trousers will also be needed to cope with changeable and sometimes dramatic weather conditions.

This tour is aimed at photographers of all levels, although a basic understanding of camera functions is desirable. Mark can spend time on honing your compositional skills, as well as helping with filters, histograms and post-processing.

Tour participants can be picked up at Inverness airport on the morning of Monday 23rdSeptember 2019 (no later than midday arrival) and dropped off again at Inverness on Sunday 29th September (late morning) for those needing to catch flights home.

This tour will be led by Mark McColl and is limited to a maximum of 8 participants. Mark lives in Scotland and knows the area well, having spent considerable time seeking out and capturing spectacular compositions in this location.