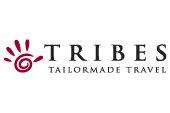 Save the Elephant Safari
Save the Elephant Safari Overview
This is a safari for elephant lovers! It supports Daphne Sheldrick's Elephant Orphanage in Nairobi - and includes sponsorship of your own baby elephant. Visiting the Masai Mara and Tsavo East, it will be a memorable safari.
This wonderful 10 day safari is focussed on elephants, but certainly not to the exclusion of other wildlife. The specifically elephant-related activities you will enjoy are three visits to the Daphne Sheldrick Elephant Orphanage (twice at times when the public are not allowed in), and also a visit to two elephant release sites in Tsavo.
In Tsavo you will be staying at a simple camp owned by the David Sheldrick Wildlife Trust. Only people sponsoring an elephant at the orphanage are allowed to stay here, and by joining this trip you will have sponsored your own baby elephant.
Each day you're here you will visit the nearby Ithumba stockades where the release of elephants is managed from. There is daily mud-bathing and the younger orphans are bottle fed. Elephants from miles around often come back here to say hello to friends and drink at the waterhole. You really will be in the thick of elephant action here! It will be an amazing experience.
When you're not ele-watching, you'll mostly be on game drives. You have 4 nights in the Masai Mara and of course plenty of time in Tsavo.
If you are on the July or October trips you stand a chance of catching the very start or the tail end of the Migration in the Mara. If you choose the February or March trips you're in Africa at a time when there are lots of young plains game around.
With only 6 places on each trip (because the Sheldrick camp in Tsavo is very small) you need to get in quick if you want to join one of these very special experiences.
Summary Itinerary
DAY 1: ARRIVE NAIROBI
DAY 2: DAPHNE SHELDRICK ELEPHANT ORPHANAGE
DAY 3: NAIROBI TO TSAVO EAST
DAYS 4 & 5: IN TSAVO EAST
DAY 6: TSAVO EAST TO VOI
DAY 7: TSAVO EAST - VOI AREA
DAY 8: TO TSAVO TO CHYULU HILLS
DAY 9: IN CHYULU HILLS
DAY 10: TO NAIROBI AND DEPART
Save the Elephant Safari - Get more details by clicking here.