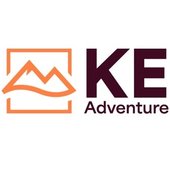 School Expeditions & Adventures by KE Adventure Travel
• KE have been running school trips since 1988

• Lessons outside the classroom - we can design the programme

• Choose from 30 school specific itineraries

• We can tailor make ANY of our KE trips for you

• There are 2 Free places on each trip for the teachers

A Stepping Stone to a Lifetime of Adventure
Our School Expeditions programme presents a worldwide collection of adventurous and educational itineraries, each of which has been devised with school groups and students in mind. Each of our established itineraries can be amended to suit the particular needs of your group, to ensure that your students are enriched with a range of contrasting activities. Whether your priority
• KE have been running school trips since 1988

• Lessons outside the classroom - we can design the programme

• Choose from 30 school specific itineraries

• We can tailor make ANY of our KE trips for you

• There are 2 Free places on each trip for the teachers

A Stepping Stone to a Lifetime of Adventure
Our School Expeditions programme presents a worldwide collection of adventurous and educational itineraries, each of which has been devised with school groups and students in mind. Each of our established itineraries can be amended to suit the particular needs of your group, to ensure that your students are enriched with a range of contrasting activities. Whether your priority is cultural, historical or geographical interest, or whether it's the sheer challenge that appeals, we are sure you will find what you are looking for.

The very first KE school group travelled to Pakistan's Karakoram Mountains in 1988 and, since that time, demand for school expeditions has become increasingly popular. We have a School Groups Team dedicated to creating inspiring and educational itineraries to the mountainous regions of Asia, Sub-Saharan Africa and Latin America, as well as shorter adventures in Europe, North Africa and Arabia. As a general rule, expeditions are designed to be suitable for students aged 14 and over.

Adventure Travel, an educational experience
School group adventures are recognised to make an important contribution to the curriculum, with adventure travel providing a great opportunity for students to learn through first-hand experience. Travelling to new and exciting geographical environments, confronting new challenges and experiencing very different cultures, students gain a better sense of perspective and a clearer understanding of their own place in the world. Other acknowledged benefits of the group travel experience are improved self-confidence and the development of leadership, teamwork, planning and communication skills.

Sustainable Tourism
Ever since we ran our first trip in 1984, we have been committed to minimising our environmental impact. Recognising the fragility of the world's wilderness environments, we keep our school groups small and operate according to the 'mountain code', which is provided to all groups, leaders, agents and staff. KE has achieved AITO 5-star status for Sustainable Tourism - the highest available.