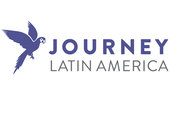 Brazil by Journey Latin America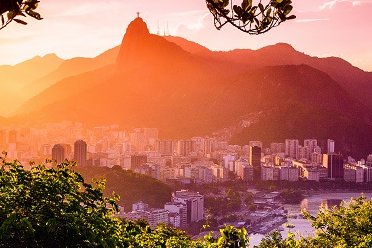 Brazil is a country best known for samba, carnivals, football and beaches, but there's so much more to this country than meets the eye. Behind its endless palm-fringed coastline lies an idyllic country ready for couples to explore and you'll be creating a lifetime of memories in no time.

Although there's plenty of exotic wildlife on display it's the people who give this country its unique identity. Amazonian indians, Portuguese colonists, African, European and Japanese communities all both co-exist independently and fuse into a rich medley of cultures.. And while Brazil is a country of extremes, today it has a roller-coaster emergent economy including independent businesses and stunning
Brazil is a country best known for samba, carnivals, football and beaches, but there's so much more to this country than meets the eye. Behind its endless palm-fringed coastline lies an idyllic country ready for couples to explore and you'll be creating a lifetime of memories in no time.

Although there's plenty of exotic wildlife on display it's the people who give this country its unique identity. Amazonian indians, Portuguese colonists, African, European and Japanese communities all both co-exist independently and fuse into a rich medley of cultures.. And while Brazil is a country of extremes, today it has a roller-coaster emergent economy including independent businesses and stunning artisan crafts, as well as world-renowned art, architecture, music and dance.

While you take the time to soak in the magic of the tropical rainforests and sunlit slopes of the southern vineyards, we take care of the rest.

There's a comprehensive network of roads and air routes, giving you and your partner more time to explore the beaches, forests, cities and hidden gems on your Brazilian adventure. Many attractions have been developed sensitively for tourism; others left in their natural state, so you can enjoy the best of both worlds as the two of you travel on and off the beaten track. Plus, with a huge range of accommodation and a relaxed and friendly welcome everywhere you go, you will feel at home every night – wherever you choose to lay your head.