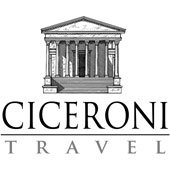 Petra & the Treasures of Jordan
Petra & the Treasures of Jordan Overview
The Frankincense Trail: Petra & The Treasures of Jordan from CICERONI Travel. Encounter Jordan's remarkable history and stunning historic sites. Two full days spent exploring Petra. See Wadi Rum in all its romantic glory. 5* hotels used throughout with time to unwind in an excellent spa resort on the Dead Sea.
Arabia Felix: Petra, Jerash & the Treasures of Jordan
Tour Lecturer; Tom Duncan
When Jean-Louis Burckhardt stumbled upon Petra in 1812, he did not realise the hold his discovery would exert upon the European imagination. This lost city of the Nabateans, the so-called "rose red city" of poetic imagination, is central to any visit to Jordan. Petra's position on one of the main trade routes of the ancient world ensured that it would be wealthy, sophisticated and endowed with fine buildings. Who today realises that the wealth which led to Petra's splendour came from trade in precious materials and spices, above all Frankincense?
Yet, Petra is only one amongst many spectacular sites and monuments we shall see. The Nabateans' great wealth attracted the envy of many and in time, Roman expansion in this part of the Middle East led to conquest of their kingdom by the Emperor Trajan (AD 98 – 117). The great city of Jerash is a testament to the manner in which the grandeur of Roman architecture could be easily translated throughout their growing empire.
Jordan and its immediate neighbours together form the geographical and cultural cradle of the three great religions of the book: Judaism, Christianity and Islam. Thus, the unfolding narratives of Old and New Testaments and Islam's Koran will form an integral part of the visit. Indeed, who could not be moved by the view across the Jordan valley from Mount Nebo towards Jerusalem, from the place where Moses is thought to have seen "The Promised Land"? Equally pregnant with significance is the more or less accepted site of Christ's baptism down below in the Jordan valley.
Jordan as a state in its own right is a relatively recent creation, emerging from the residual "Great Power" tensions of the early twentieth century. The country takes its name from the great river Jordan, as important today as it was in Biblical times. Our introduction to this remarkable part of the world should help point up the many complex issues, ancient and contemporary, which has moulded this fascinating destination
Find out more about CICERONI Travel