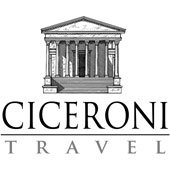 Turin & the House of Savoy
Turin & the House of Savoy Overview
Turin & the House of Savoy from CICERONI Travel. Visit Turin, Italy's most elegant post-Renaissance city, decorated for the pre-Christmas festivities. Combine wonderful architecture, fine art and the very best of local food and wine. Remarkable masterpieces by the architects Guarini and Juvarra. Superb collections of paintings.
Elegance Personified: Turin & the House of Savoy
Tour Lecturer: Tom Duncan, co-Founder of CICERONI Travel
The Duchy of Savoy was an independent state from the Middle Ages, set dramatically astride the Alps and wedged between Italy and France, thus drawing on both cultural traditions in all aspects of life and art. Its ruling family, the House of Savoy, was connected to most of the Royal dynasties of Europe, particularly the French Bourbons. Turin became the Duchy's capital in the sixteenth century and from 1720 it became the capital of the new Kingdom of Savoy, which metamorphosed in time into the Kingdom of Sardinia. In the nineteenth century the Savoy dynasty gave Italy its new monarchy and for a brief period Turin was the capital of the newly unified Italian state.
That said, it is the natural wealth of what is today Piedmont that has proved to be its greatest attraction. Fertile valleys watered by fresh Alpine steams mean that the food and wine of this area are renowned, none more so than in late autumn, when the hunt for local truffles is at its height. Allied to this was, and is, a reputation for dignified civility. It was to Turin, set picturesquely on the banks of the River Po, that many a Grand Tourist came to learn manners and 'correct behaviour' in the city's Academy before launching themselves nervously upon the wider Italian scene in Venice, Florence and Rome.
Turin itself is a city of striking beauty. Its historic centre was laid out as a series of wide streets and airy piazzas, most of which have perfectly beautiful arcades protecting the elegant inhabitants from all weathers. Between 1650 and 1740 the dynasty and city were amply served by two of the finest architects of the time: Guarino Guarini who worked in the baroque style, and his more restrained classical successor, Filippo Juvarra. These two men, the greatest Italian architects of their generation, are the creative forces we shall encounter as we move through city streets and surrounding countryside.
We shall be based at the comfortable 4* Grand Hotel Sitea, ideally placed in the city centre. It offers easy access on foot to all the city's buildings and collections of note, and is set in the midst of the city's excellent central shopping area.
Please note, this tour has now departed, we next expect to offer this tour in 2022. For the latest information about our current and future tours please visit www.ciceroni.co.uk or call 01869 811167
Find out more about CICERONI Travel