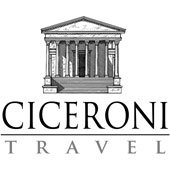 Puglia Across the Ages
Puglia Across the Ages Overview
Puglia Across the Ages from CICERONI Travel. Leisurely exploration of Puglia, the unspoilt and undiscovered part of Italy. Visits to a wide range of monuments from medieval and later periods. Time to absorb the wonders of Lecce, a jewel of southern Italian Baroque. Wonderful and unknown Norman Cathedrals and Castle. Excellent food and wine.
Norman Might,Baroque Splendours: Puglia Across the Ages
Tour Lecturer; Charles Freeman
Puglia in ancient times was known as Apulia. Like much of southern Italy and Sicily it was "discovered" by the Greeks who founded a number of coastal settlements. These were absorbed into the Roman world through conquest in late Republican times. With the end of the Roman Empire, Apulia had to fend for itself and it was highly prized not just for its agricultural riches of olives, wheat and wine but above all for its ports. These gave access first to those who wished to travel on to the East. Second, there were those who came from the East and North to invade, above all the Byzantines and the Arabs and eventually, the Normans, the first of the many non-Italian dynasties to establish kingdoms in the south.
While warlords, tyrants, nobles and monarchs came and went, the rich land of Puglia played a major part in the wider struggle between Popes and Emperors which convulsed much of Italy in those times. Who controlled Puglia and from where? In brief answer, no one who lived locally! The Norman de Hauteville dynasty and their German Hohenstaufen successors were both based in Palermo. The French House of Anjou and the "Spanish" Houses of Aragon, Habsburg and Bourbon-Parma were all based in Naples. This template of foreign domination from afar is reflected in the buildings and cuisines imported via these dynasties into Puglia. It is extraordinary that today so few people come to this part of Italy. However, this neglect by popular tourism is one of its great attractions and surely to our advantage?
We shall be based in two comfortable hotels. The 4* Hotel San Paolo al Convento in Trani is picturesquely situated on the harbour quay in the old part of the town, looking directly across at the Cathedral and a very short walk from all the major sites and restaurants. The rooms in the Hotel San Paolo only have showers. In Lecce we stay at the 5* Patria Palace Hotel, ideally situated in the heart of the historic centre. In the Lecce hotel please note that baths are available in a majority of bathrooms attached to all room types; showers are provided in all bathrooms. Neither hotel has a swimming pool. Puglia has excellent local ingredients and we shall eat and drink well. Rest assured that the pace of the visit will be gentle with free time to explore independently.
Please note, this tour has now departed, we next expect to offer this tour in 2022. For the latest information about our current and future tours please visit www.ciceroni.co.uk or call 01869 811167
Find out more about CICERONI Travel