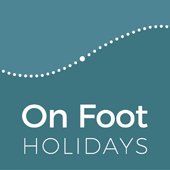 On Foot Holidays - Slovenia
On Foot Holidays - Slovenia Overview
A self-guided hike through the unspoilt Karst from the Slovenian capital Ljubljana to the Habsburg port of Trieste, taking in the Postojna and Skocjan cave systems too. Farmhouse stays, and local food.
Prsut, Teran wine and disappearing rivers
The "Kras", or Karst, in the west of this tiny country, is an area of woodlands, meadows and unspoilt villages with an ever-present backdrop of mountains. Its extraordinary geological phenomena include vast cave systems and rivers that vanish into cliffs and, on your first day's walk, a disappearing lake. The rock is mother also to some fine vineyards producing the unique Teran wine, a ferocious red to be drunk as accompaniment to the local prosciutto ("Prsut").
After a first night in the pretty Slovenian capital Ljubljana, you stay in farms that produce their own wine, hams and honey, and grow all manner of fruit. You end your holiday in the lively Italian seaport of Trieste and, with extra nights, can visit the original Lipizzaner stud (small supplement) or part of the extraordinary Skocjan cave system, both on foot or NEW by mountain bike (this way you can see both!).
Five and four night versions of this holiday are also available. See the On Foot Holidays website for details of prices and dates.
On Foot Holidays website: Slovenia - the Karst