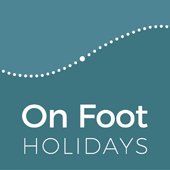 On Foot Holidays - Liguria
On Foot Holidays - Liguria Overview
A self-guided hike from the Po valley along the Via del Sale (Salt Road) across the Ligurian Apenines to the Mediterranean - the Italian Riviera at Camogli.
The old Salt Route across the Apennines to the sea
Following the "Via del Sale" (Salt Road) from "Little Tuscany" or Oltrepo Pavese, this route travels across the foothills of the majestic Apennine chain in its westward extension from Pisa. This is bucolic Italy, fiercely proud of local traditions and in particular local food and wine. The first two days walking in this region is through vineyards and woods, to get you in trim for the next four days of high ridge walking, scene of Hannibal's march on Rome in 218 BC. From the historic valley town of Varzi you will climb swiftly above the 1000m mark and will stay there for much of the next four days, before tumbling down to the sea at the picturesque fishing port/resort of Camogli, about 30km west of the Cinque Terre and, we think, far more authentic and Italian. It's a route for the seasoned walker - the views are tremendous but the days are quite long (with some shortening options).
This route is one of the first designated by On Foot Holidays as vegan-friendly. Our accommodation hosts have committed to providing a varied and imaginative selection of dishes for our vegan walkers, or there are suitable restaurants nearby.
Eight, six and five night versions of this holiday are also available. See the On Foot Holidays website for details of prices and dates.
On Foot Holidays website: The Ligurian Hills