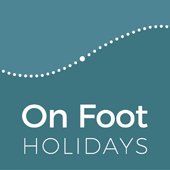 On Foot Holidays - Lake Maggiore
On Foot Holidays - Lake Maggiore Overview
This trip introduces walkers to the glory of the Italian Lakes – specifically Lake Maggiore and its lesser-known companion, Lake Orta. See the glamorous lakeside spots as well as off-the-beaten-track areas, and the Franciscan chapels of Sacro Monte. Savour the region's slow-food cuisine and little-known Alto Piemonte wines.
A journey from lake to lake
This walk – On Foot's first in the Italian Lakes – brings the glory of the Alps to walkers of modest abilities. The area was the first Italian stop on the Grand Tour, and the resorts around Lake Maggiore developed early in a style pleasing to the eye. The three Borromean islands, notable for their gardens, are worth an extra day exploring via the frequent public ferries linking them.
The fishing villages of Isola Pescatori (the "Fishermen's isle") and Orta retain their medieval charm, and these two form the beginning and end of our route. The central section, and the real walking, heads up to the mountain top of Mottarone (and includes a night on the top, with its stunning views of Monte Rosa, the Alps' second highest mountain), before returning to the lakeshore at Orta San Giulio. Lake Orta is quieter compared with its larger brother, and has more spiritual attractions, most notably the Franciscan assembly of chapels on Sacro Monte and the peaceful convent on Isola San Giulio.
Six, five and four night versions of this holiday are also available. See the On Foot Holidays website for details of prices and dates.
Find out more about the On Foot Holidays - Lake Maggiore