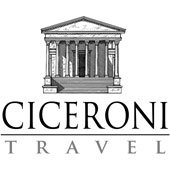 Leonardo & the Court of Milan
Leonardo & the Court of Milan Overview
Remarkable opportunity to focus on Leonardo da Vinci's Milan period with visits to all the sites & exhibitions associated with Leonardo in this five hundredth anniversary year. Discover the world of Renaissance patronage & the ruling Visconti & Sforza dynasties. Private piano recital & visits to the Lombard town of Vigevano & Pavia's Charterhouse.
Art & Music in Lombardy:Milan & Cremona
Lecturer; Tom Duncan
Leonardo da Vinci has always been regarded as the towering artist of the Renaissance. To his contemporaries he was THE innovator; original, inventive and ultra-curious. Yet few of them fully grasped the range of his questing intelligence, not surprisingly as some of them were beyond 'the law'. Our tour is designed to reveal this 'universal man' as we explore Milan, the city where he came to maturity, and its ducal hinterland, coinciding with the city's five hundredth anniversary celebrations, marking his death in 1519.
Fifteenth century Milan is inextricably linked to the two great princely families who ruled Lombardy successively as Imperial Dukes; the Visconti and Sforza dynasties. The Visconti family dominated affairs and became major patrons of the arts, creating in Milan a court of unrivalled wealth and beauty. However, in 1450 they were replaced by the Sforzas who continued these traditions until they were expelled by the French in 1498, returning intermittently until the Duchy was reabsorbed into the Imperial territories by the Habsburgs.
Throughout the fifteenth and early sixteenth centuries the Milanese Court employed an extraordinary range of architects, sculptors, painters, musicians and humanists. Above all, there was Leonardo di Ser Piero da Vinci, better known simply as 'Leonardo'. Born in 1452, the illegitimate son of a Florentine notary, it seems he was apprenticed to one of the leading Florentine workshops, run by Andrea Verrocchio, and his early works all date from the 1470s, many of them left unfinished - sadly anticipating what would become a typical working habit. By 1483 he was in Milan and a draft letter he wrote to Ludovico Sforza, 'Il Moro', Duke of Milan, gives us a remarkable insight into both the various talents he was offering and the priorities of courtly employment:
'In peace I believe that I can give you as complete satisfaction as anyone in the construction of buildings, both public and private…I can further execute sculpture in marble, bronze or clay, and in painting I can do as much as anyone, whoever he may be. Moreover, I would undertake the commission of the bronze horse, which will endow with immortal glory and eternal honour the auspicious memory of your father and of the illustrious house of Sforza…'
This is the world which we shall explore as we trace his career across both the city and Duchy, working as a painter, architect, engineer, sculptor and musician. Many of his greatest works will be seen such as The Last Supper, some of his most influential portraits and religious paintings, and above all his remarkable drawings. His contemporaries such as Bramante and assistants will be encountered and we shall also visit the nearby Lombard town of Vigevano and the extraordinary Charterhouse close to Pavia.
We shall stay in the very well-placed 4* Superior Hotel De La Ville close to the Duomo, Teatro La Scala and the main shopping districts and within easy reach of all that we shall see in Milan. We shall also visit privately one of Milan's most important music patrons who will host a recital on instruments contemporary with Leonardo which are in her collection, followed by dinner.
Please note, this tour has now departed, we next expect to offer this tour in 2022. For the latest information about our current and future tours please visit www.ciceroni.co.uk or call 01869 811167
Find out more about CICERONI Travel