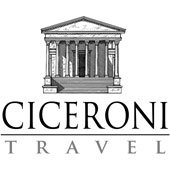 An Invitation to the Veneto
An Invitation to the Veneto Overview
Marvellous opportunity to explore the Veneto and its many famous villas. Visit the most important of Palladio's and Scamozzi's masterpieces. Several private visits to villas hardly ever open to groups. Masterpieces by Giotto and Veronese. Hotel situated in lovely countryside not far from Vicenza.
An Invitation to the Veneto: Giotto, Veronese & Palladio
Tour Lecturer; Tom Duncan, Co-Founder of CICERONI Travel
The art history of Italy from the end of the Middle Ages to the Renaissance and beyond is dominated by several interwoven strands. There is the emergence of city-states great and small – in the case of this visit, Venice and its rich agricultural hinterland, the Veneto. Given the power of Venice, ambitious families used patronage via the creation of magnificent works of architecture and art as a means of furthering their status and to serve these ends, great artists produced masterpieces in every possible medium. Quite simply, this part of northern Italy offers an unrivalled selection of architecture, sculpture, painting and landscape art for the discerning traveller.
In British eyes the architectural heritage of the Veneto is dominated by one man, Andrea Palladio (1508 – 1580). His career, centred on his adopted home of Vicenza, saw his style mature into a sophisticated blend of architectural theory, modular planning and a mastery of the classical language of architecture. At the end of the sixteenth century Palladio's student and assistant, Vincenzo Scamozzi, not only completed many of the buildings left unfinished at his master's death, he also continued to work in Palladio's style. Indeed, it is through the meeting in 1613 between Scamozzi, Thomas Howard, Earl of Arundel and Inigo Jones (while they were in the Veneto), that the Palladian style came to be introduced into England. Ironically, it was in the eighteenth century that this very combination of sources – Palladio, Scamozzi and Jones – led Lord Burlington, William Kent and others to create that most quintessential of styles, neo-Palladianism.
These wonderful buildings are not our only focus as the Veneto has an equally rich heritage of paintings and sculptures. Giotto's wonderful frescoes in Padua's Arena Chapel and their neighbour, Mantegna's early work in the Eremitani church, will be complemented by Donatello's many works created during his time there. Veronese is the painter most closely associated with Palladio and his work at Villa Barbaro at Maser will surely be a highlight? Finally, the Tiepolo family of fresco painters left work of outstanding beauty at Villa Valmarana.
We shall stay in the Berici hills at Arcugnano, just south of Vicenza, at the charming 4* Hotel Villa Michelangelo. A former historic villa, it is surrounded by lovely countryside and has a swimming pool and an excellent restaurant. Vicenza is 15 minutes away by bus or taxi.
Please note, this tour has now departed, we next expect to offer this tour in 2020. For the latest information about our current and future tours please visit www.ciceroni.co.uk or call 01869 811167
Find out more about CICERONI Travel