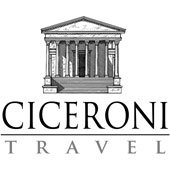 A Weekend in Bologna
A Weekend in Bologna Overview
Restoration Triumph: A Weekend in Bologna from CICERONI Travel Bologna is one of the great "art cities" of Italy Great medieval and renaissance architecture in brick Wonderful paintings from the Carracci family and their followers Many newly restored palaces and excellent museums Short visit in comfortable hotel with very good food and wine
Restoration Triumph: A Weekend in Bologna
Tour Lecturer; Tom Duncan, Co-Founder of CICERONI Travel
Pope Julius II was not a man to be trifled with lightly! Known as "Il Terrible" due to his volcanic temper, he made short work of Bologna in 1504, leading his army from the front and taking it by force. He then reincorporated it within the Papal States, from which it had been "semi-detached" for some considerable time.
Etruscan in origin, Roman by conquest, then subject to successively Lombard, Frankish and Papal control, Bologna came to prominence in a period dominated by the ongoing and epic struggle between the Papacy and the Holy Roman Emperors, always involving the leading city-states of the time. Bologna grew rich and it was mostly governed as a free commune. However, as so often happened in Italy, individual families came to prominence, taking their native or adoptive city into a form of "protective" custody. In Bologna's case the last of these ruling dynasties were the Bentivoglio, until that is, they met the implacable force that was Pope Julius, who brought their rule to an end. Thereafter firmly under the control of papal governors, Bologna contented itself with producing a group of artists who were to change the history of painting.
The Carracci family of painters, their associates and students, were all talented exponents of a direct style of narrative painting. This was quite different from the excesses of the preceding Mannerist styles of the 16th century. Their hero was Raphael and they sought to champion a new approach to painting based on the work of this great master, particularly the monumental style he created during his Roman period from 1508 until his death in 1520.
The Carracci were talent spotted by a visiting Cardinal from Rome, Odoardo Farnese, and they were whisked away to work on some of the greatest schemes of the early Baroque: the Farnese Palace, altarpieces for the Papal court etc. Their style became the benchmark for all classical painting thereafter, from Poussin to David and indeed ever the austere style of late Cezanne. Associates and followers included Guido Reni, Domenichino and many others. Unjustly criticized by Ruskin, their star faded until "rediscovered" by one of the 20th century's greatest aesthetes and scholars, Sir Denis Mahon, who did so much to reintroduce them to a sophisticated public. We might well remember the diary entry of the great German poet, Goethe, who after a day's sightseeing in Bologna on 19 October, 1786 wrote "I have spent the day well, just looking and looking… In the sky of art countless new stars keep appearing, the Carracci, Guido, Domenichino…"
Our weekend visit to Bologna will introduce you first, to Bologna's fine medieval architecture and second, to its distinguished role in the history of painting. The historic city centre has recently been the subject of a wave of restoration projects and some of these, together with its remarkable and largely unknown art collections will form the backbone of our itinerary. Of course, no round of cultural explorations would run properly without adequate refreshments and in Bologna we shall find one of the great culinary cities of Italy.
We shall stay at the comfortable 4* Art Hotel Corona D'Oro. It is located in the historic centre, within easy walking distance of all the places we plan to visit. There is a wonderful selection of restaurants located nearby. Thus, we could not be better placed for our explorations.
Please note, this tour has now departed, we next expect to offer this tour in 2020. For the latest information about our current and future tours please visit www.ciceroni.co.uk or call 01869 811167
Find out more about CICERONI Travel