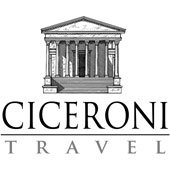 Exploring Persia & Iran
Exploring Persia & Iran Overview
Comprehensive introduction to ancient Persia & modern Iran. See Persepolis & other sites of the Archaemenid Empire. 5 nights in magnificent Isfahan with its spectacular mosques, shrines & bazaars. See some of the best 'Persian' gardens. Atmospheric south-east Iranian towns of Kerman, Mahan & Rayan, ignored by many tours, included
Ancient Frontiers: Exploring Persia & Iran
Tour Lecturer: John Osborne
The transformation of ancient Persia into modern Iran is one of the most fascinating stories connected with the Middle East. As all locals will tell you, Iran is NOT an Arab country, and how right they are! Though the vast majority of Iranians are Shi'ite Muslim by faith, one of the few 'Arabic' features of this country is their use of Arabic script to express the languages and dialects used by its varied peoples. Indeed, despite what we are told, Iran is generally more tolerant, both of its own minorities and of outsiders, than many of its more purely Arabic (Sunni) neighbours.
Our two-week exploration of Iran will cover not only a lot of ground (remember it is twice the size of France!) but also a complex set of histories. From its early settlers to the rise of the Archaemenid Persian Empire, it was at the centre of the ancient world, confronting, for example, the Greeks and Romans over many centuries. These momentous chapters, encompassing other dynasties such as the Seleucids, the Parthians and the Sassanids, will be explored when we visit the remarkable sites at Persepolis and elsewhere.
Today's visual record is dominated by Islam and its monuments. It is astonishing to recall that after the death of the Prophet Mohammad in 636, Islam conquered huge areas, including Persia which was absorbed by 651. We shall see some of the finest mosques and shrines associated with this third 'religion of the book', above all in Shiraz and Isfahan.
We are normally not aware that no less than eight separate dynasties ruled Persia between 1038 and the fall of the last Shah in 1979. Since then, the Islamic Revolution of Ayatollah Khomeini has placed Iran at the forefront of East/West relations, though in its present guise it is slowly opening the doors again. This is a complex heritage full of meaning and potential for today's Iran and one we shall explore.
From the large cites to the small towns and villages we shall visit, one of the abiding memories you will garner will be the enormous range of trees, flowering shrubs and plants, above all roses, found in huge abundance. Similarly, the historic gardens included will present the basic formula of these 'paradisiacal' retreats: enclosing walls, formal planted beds and everywhere water – here still, there cascading – creating a cool oasis amidst the hurly-burly of the outside world. Again and again you will be surprised and refreshed, indeed overcome not only by the country's beauty but above all by the genuine warmth of the welcome – so different from that which we are 'fed' by the media. Do come…
Please note, this tour has now departed, we next expect to offer this tour in 2022. For the latest information about our current and future tours please visit www.ciceroni.co.uk or call 01869 811167
Find out more about CICERONI Travel