InsideJapan Tours by InsideAsia Tours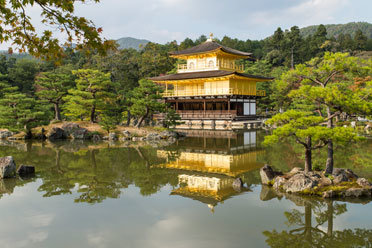 Established in 2000, InsideJapan Tours is a market-leading, award-winning Japan travel specialist, offering unique small group tours, tailored self-guided adventures and cultural experiences in Japan. Our team have had years of experience living, working and travelling in Japan, and we offer unrivalled advice and support, whatever your budget or personal interests. Our mission is to allow you to get beneath the surface of Japan to really gain a deep and fulfilling insight into the diverse character of this amazing country, not just tick a few destinations off your sightseeing list.

All trips cover the 'must see' highlights of Japan together with lesser known sights, hidden gems and unique cultural experiences, and utilise the outstanding public transport network in Japan including the super sleek and efficient 'Bullet Train'. Each trip stays at a fantastic variety of accommodation from the western style hotel, to the uniquely Japanese traditional 'Ryokan' guest houses and even Buddhist temple lodgings. Each trip contains cultural experiences unique to Japan that will help you discover what makes this country so special.

Group Tours -
There are five categories - Essential, Classic, All-Inclusive, Superior and Deluxe - aiming to make it easier for people to identify their budget and preferred style of travel.
Each tour has a maximum number of 14 people.
Group tours are accompanied by a tour leader throughout.

Self Guided / Fully Tailored Journeys -
The pre-planned itineraries can be arranged for any number of customers for any time of year.
These itineraries are for the more independently minded traveller. InsideJapan Tours create an Info Pack especially for you which has all the essential travel and accommodation information enabling non-Japanese speaking customers to get from A to B with no problems, safe in the knowledge that everything is already carefully planned! All the essential elements are in English and Japanese and there is a support office at the end of phone line for those that need it.
This style of travel not only allows people to travel to Japan, but also allows them to enjoy cultural experiences that you would not have without the guidance and service provided by InsideJapan.
7
great holidays from InsideJapan Tours
Sort by:
Price

Traveller Rating


Duration


Special Offers


Late Availability