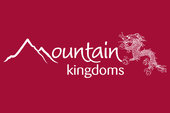 Wild Zanskar Trek
Wild Zanskar Trek Overview
Explore wild and remote Zanskar, trekking a route created by our MD Steve Berry.
Highlights of Wild Zanskar Trek
Unique to Mountain Kingdoms, this trek avoids the more 'popular' routes in Zanskar with large parts of it through completely uninhabited wilderness
A truly exciting and challenging trek for the serious adventurer
An excellent acclimatisation programme with a three-day 'pre-trek' and time in Leh
First rate camping facilities and a highly experienced Mountain Kingdoms appointed leader



Our Zanskar trek takes us completely off the beaten track, trekking through very remote country. Starting near Mount Nun, we gradually make our way through the mountains to Zanskar, before trekking up through a series of gorges leading to the highest peak in the Zanskar range, Kang Yatse, 6,400m/21,500ft. These gorges can only be navigated in September when water levels are low, as there are many river crossings, beyond which the Zanskar trek reveals mysterious hidden landscapes. This is a full-on, challenging trek and will rank alongside any of your life's best achievements!



Find out more about the Wild Zanskar Trek