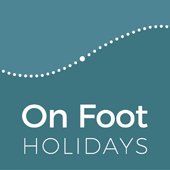 On Foot - Peloponnese
On Foot - Peloponnese Overview
Hike the Menalon Trail the On Foot way, from one remote stone village to the next, through mountains and wooded valleys. Visit ancient monasteries built in precarious positions in the valleys, and stay in traditional family-run guesthouses.
The Menalon Trail, named after the massif that forms the backbone of the Peloponnese (all of mainland Greece south of the Corinth Canal), uses many of the old paths and mule tracks that linked the villages with the fields, pastures and forests of this remote part of the region – it's about as far from the sea and its undoubted attractions as you can get. With scenic hill walking, and some very pretty and thriving ancient stone villages, it is best used as the core of a longer holiday in the region – perhaps you could hire a car and take in the sites of Mycenae, Epidaurus, Olympia and many others.
This is an area visited by Greeks in the winter, while the spring and autumn are the preserve of the hill walkers. Even the summer is possible (though July in particular can be very hot) as much of the walking is in native pine and fir forest, with dappled sunlight enlivening the shade.
Enjoy the villages too for their tavernas, local industries (for example jewellery in Stemnitsa), little shops, churches and old houses, but above all a sense of life and liveliness that few can match. If you are lucky, the local dancers will be performing, and the wine will flow freely.
Five and four night versions of this holiday are also available. See the On Foot Holidays website for details of prices and dates.
Find out more about On Foot Holidays' walk in the Peloponnese