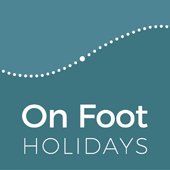 On Foot - Naxos and Amorgos
On Foot - Naxos and Amorgos Overview
A self-guided hike on the beautiful Cycladic islands of Naxos and Amorgos, centre based.
This two-island route offers some fine walking on two contrasting islands, each with its own special flavour. The scenery in both is splendid and the walking very fine; while the larger island of Naxos has a great variety of sights and walks, its smaller cousin Amorgos reminds one of earlier times when tourism in the Aegean was far less developed. The sea, with its swimming opportunities, is always at hand, and we help you to find the best.
On Naxos you are based in or near Naxos Old Town, whose Venetian heritage is clear in the Kastro dominating the labyrinthine alleys, a cornucopia of little blue-and-white shops and restaurants. Courtesy of the local bus service (backed up by our enthusiastic taxi man Giannis when needed), the best walking on the island is available to you. Visit the half-finished, ancient statues (Kouros) lying in a farmer's field, the pretty villages of the interior (Apeiranthos, Filoti and Chalki), and the beach at Lionas, where you can be royally lunched, and sleep the afternoon away after home-made honey raki and a swim. Walk to the temple of Demeter or ascend Mt Zas, the highest mountain in the Cyclades at 1000m, and get back in time for delicious filo pastries in the village bars.
Amorgos is quite another matter. Lonely and far less developed, the walking embraces the authentic culture of the island while giving some thrilling views and experiences - notably the Monastery of Chozoviotisa, clinging limpet-like to its cliff, followed by a walk along the spine of the island back to your pension in quiet Aegiali. Two further walks will take you through the villages of the northern end of the island, and to a windy outpost, accessible only by a cliff path.
Six and five night versions of this holiday are also available. See the On Foot Holidays website for details of prices and dates.
On Foot Holidays website - Naxos and Amorgos