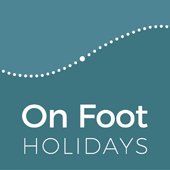 On Foot Holidays - Greece/Vikos
On Foot Holidays - Greece/Vikos Overview
A self guided hike based in the Vikos Gorge, in the beautiful Zagoria region of Greece.
Stone villages and dramatic mountains
This remarkable route explores the mountainous Zagoria region, famed for its traditional stone villages and the "deepest gorge in the world".
From Ioannina you are transferred by our genial and informative drivers, and arrive at Zagoria after a couple of hours drive. These mountain villages of Epirus are fiercely protective of their way of life and heritage, which you can sample in friendly accommodation in the On Foot Holidays style. The walking is second-to-none in this region, and bearing in mind the drama of the scenery, surprisingly doable. The Vikos Gorge is a must for walkers of all persuasions, while the walk to the Astraka refuge takes you high into the Alpine zone.
Five and four night versions of this holiday are also available. See the On Foot Holidays website for details of prices and dates.
NB: For some extra rest and relaxation we can arrange a couple of nights in Corfu. The old town's Venetian heritage is clear in its narrow alleyways and fortifications, and the island makes a pleasant add-on to the holiday.
On Foot Holidays website: Greece: the Vikos Gorge