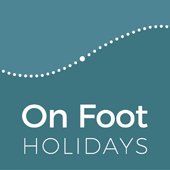 On Foot Holidays - The Rhine
On Foot Holidays - The Rhine Overview
A self-guided hike along the Rhine Gorge (UNESCO world heritage) between Bingen and Koblenz, through famous villages (Kaub, Bacharach, Boppard and Rhens) and the Loreley of legend. 20 castles and local Rieslings to delight in.
Castles and the Romantic Rhine
The Rhine Gorge is unique. Its 20 castles, perched high above the river, some visitable, bear witness to its crucial role in the history of Europe, and to its iconic "Romantic" status for painters, poets and composers. It is busy and exciting too - the barges negotiating sharp bends and the toy trains (for that is how they look from the footpaths high above), and the river towns and villages - many very old and still wholly or partially fortified - make a pleasant variation from the rural walking. It is also a wine route - every village is proud of its own Riesling vineyards and you will have the chance to sample their produce when you sup after a walking day.
Six, five and four night versions of this holiday are also available. See the On Foot Holidays website for details of prices and dates.
On Foot Holidays website: The Rhine Gorge