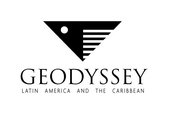 Nicaragua by Geodyssey
The impressive scenery of Nicaragua's Pacific basin and the rich colonial architecture of its two historic cities, Granada and León, are a perfect complement to neighbouring Costa Rica.

Now ranked as one of the safest countries in Central and South America, Nicaragua is a peaceful, democratic and welcoming country. A proportion of international aid has been directed to the restoration of Nicaragua's rich colonial heritage and to encourage tourism, which is now the nation's second largest revenue earner. Nicaraguans have worked hard to rebuild their economy and the warmth of their welcome is remarkable.

Nicaragua is the largest country in Central America, but most of its land area
The impressive scenery of Nicaragua's Pacific basin and the rich colonial architecture of its two historic cities, Granada and León, are a perfect complement to neighbouring Costa Rica.

Now ranked as one of the safest countries in Central and South America, Nicaragua is a peaceful, democratic and welcoming country. A proportion of international aid has been directed to the restoration of Nicaragua's rich colonial heritage and to encourage tourism, which is now the nation's second largest revenue earner. Nicaraguans have worked hard to rebuild their economy and the warmth of their welcome is remarkable.

Nicaragua is the largest country in Central America, but most of its land area lies in the very sparsely populated lowlands that stretch east and north from the highlands to the Caribbean's Mosquito Coast–named after the Miskito community whose home it is.

Although 18% of the country is nominally protected in reserves, ecotourism and wildlife watching in Nicaragua falls far short of its potential and is a story waiting to unfold.