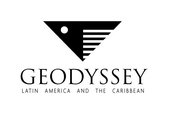 Guyana by Geodyssey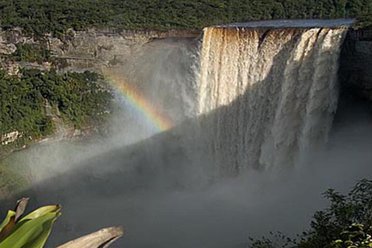 One of the least visited destinations in South America, Guyana is in many ways a complete contrast from Trinidad & Tobago - the country with which it most easily connects logistically. Just a short flight from Port of Spain it can be efficiently added on to your time on the islands, or visited on its own.

Be prepared for some surprises if you break the mould, accept the challenges, and head into Guyana's untamed interior.

The same size as Britain, Guyana has a population of less than 750,000, most living in Georgetown or along the coast.

The interior is empty but for a few Amerindian communities and ranchers on the savanna lands.

Guyana's infrastructure is very poor, with just
One of the least visited destinations in South America, Guyana is in many ways a complete contrast from Trinidad & Tobago - the country with which it most easily connects logistically. Just a short flight from Port of Spain it can be efficiently added on to your time on the islands, or visited on its own.

Be prepared for some surprises if you break the mould, accept the challenges, and head into Guyana's untamed interior.

The same size as Britain, Guyana has a population of less than 750,000, most living in Georgetown or along the coast.

The interior is empty but for a few Amerindian communities and ranchers on the savanna lands.

Guyana's infrastructure is very poor, with just one road, mostly unpaved, serving the length of the country.

Flying in a small aircraft, bumping along in a 4WD or travelling by river are the only options for getting about.

With few exceptions, the level of accommodation is at best rustic and at worst very basic.

The difficulties of travelling in the interior mean that costs can be high.