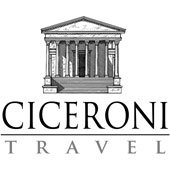 Provence in Summer
Provence in Summer Overview
Visit an eclectic selection of villas, gardens and art collections. Discover the contrasting villas of Charles, Vicomte de Noailles in Hyeres and Grasse. Several private gardens not open to the public. Literary associations from Lady Fortescue's memoirs to Tender is the Night. Beautifully appointed 4* hotel in Mougins.
Lavender Landscapes: Summer in Provence
Tour Lecturer; Caroline Holmes
The River Var in Nice marks the old border between Provence to the west where this tour will travel, and the kingdom of Savoy. A rocky landscape between the blue of the sea and skies, it has been sculpted by nature into fertile restanques that still support extensive olive groves and vineyards. In late June waves of flowering lavender start to transform this landscape – indeed olives, vines and lavender are the leitmotif of traditional and modernist Provencal gardens. The Mediterranean light has inspired generations of artists, writers and garden makers, their colourful works ranging from classical to cubist to contemporary.
A variety of garden traditions live on, tended by hands in whose gardens we will meet, privately, the owners: La Mouissone which is undergoing ambitious replanting by Lady Lockett; La Domaine du Prieuré gloriously tended by Joanna Millar; and Les Jardins de la Villa Fort France lovingly maintained by the de Courcel family in the spirit of its creator, author of Perfume from Provence, Winifred Fortescue. Charles, Vicomte de Noailles and his wife, Marie-Laure, were generous patrons at the forefront of interwar cubism and surrealism. We will have the exceptional opportunity of comparing their early modernist villa in Hyeres and its cubist-inspired terraces, with their more traditional villa in Grasse and its English inspired garden.
Location, eclectic taste and obsessive collecting make the Villa Ephrussi de Rothschild and its gardens on Cap Ferrat an exemplar of Riviera richesse. Beatrice Ephrussi de Rothschild dynamited away the back bone of Cap Ferrat on which to place her Italian inspired pink palazzo and create a world full of inspired garden making. It will provide an apt contrast to the overlooked, aesthetically pure, Grecian style Villa Kerylos, created by her brother-in-law, Theodore Reinach, who features in The Hare with the Amber Eyes.
In a parallel world, equally inspired by the wonderful light, artists have both captured and shaped our views of the Mediterranean. Les Collettes encapsulates Renoir's last years and work, whilst the walls of La Colombe d'Or bear witness to the imaginative outpourings of post-impressionist artists. A timeless spirituality feeds the soul when viewing Matisse's Chapelle du Rosaire, while American neo-medieval tastes in sculpture and architecture define Château de La Napoule. A microcosm of these artistic gymnastics can be experienced in Christian Levett's private collection in Mougins.
The visit will be led by Caroline Holmes, the noted garden historian and award-winning writer. Author of many books, her latest is Water Lilies and Bory Latour-Marliac, the genius behind Monet's Water Lilies. She has a particular interest in the relationship between horticulture and painting in nineteenth and twentieth century France.
We shall stay at the very comfortable 4* Hôtel de Mougins, located close to the historic village of Mougins, a few miles inland from Cannes. It sits amidst a fine garden and has a good restaurant and a swimming pool. There are a number of excellent restaurants within walking distance of the hotel and the village is host to an annual gastronomy festival. Mougins is steeped in the French cultural traditions of recent times and Pablo Picasso spent the last twelve years of his life just outside the village, dying there in 1973. All in all, our week will provide participants with a feast for all the senses, sustained by the best of French Provençal cuisine.
Please note, this tour has now departed, we next expect to offer this tour in 2022. For the latest information about our current and future tours please visit www.ciceroni.co.uk or call 01869 811167
Find out more about CICERONI Travel