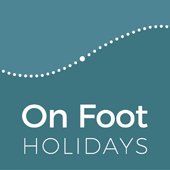 On Foot Holidays - Chamonix
On Foot Holidays - Chamonix Overview
A self-guided hike near Mont Blanc, without the crowds. Start in St Gervais, and stay in Les Contamines valley, Les Houches and dramatic Chamonix.
The finest mountain scenery in Europe
Our harder Alpine route, at the foot of Mont Blanc, is one of the most awe-inspiring and spectacular landscapes in Europe. Whichever way you turn, you are met by one breathtaking view after another. Mont Blanc, rising innocently some 4000 metres above you can look deceptively near until viewed through a telescope, whilst considering how many attempts it took before man reached its summit. But our walk is lower, in the alpages, the delightful meadows, flower-decked in June and July, which demand that you stop, breathe in, listen to the cow-bell silence and take in the extraordinary vistas around you. Sit down and relax before you rush on to your next authentic Savoyard hotel, as the paths are demanding, though so rewarding.
A five night, single-centre version of this holiday is also available. See the On Foot Holidays website for details of prices and dates.
On Foot Holidays website: Le Pays du Mont Blanc