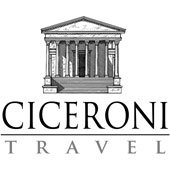 Gardens of the Dordogne
Gardens of the Dordogne Overview
The Gardens of the Dordogne with CICERONI Travel. Discover the gardens of the Dordogne, many viewed privately. Opportunity to view spectacular prehistoric cave art. Private lunches & dinners in many of the gardens we shall visit. Dine in a Michelin-starred restaurant. Well-appointed hotel in handsome grounds in charming Tremolat.
A Feast of Ornament: The Gardens of the Dordogne
Tour Lecturer: Caroline Holmes
Tour Director : James Hill
More than any other French region, the Dordogne's fertile landscapes offer an unparalleled and glorious array of gardens. The settings lend themselves to picturesque parcs, their properties surrounded by drifts of wonderful flowers, often guarded by clipped and coiffed topiary masterpieces. While many of the gardens are truly historic, there are also some fine examples of contemporary design and planting – in effect, something to suit all tastes?
Le Manoir d'Eyrignac is a master class in the art of topiary whilst the gardens at Château de Hautefort display immaculate examples of the decorative parterres for which France is justly famed. Les Jardins de Cadiot are a riot of flowers and la Chartreuse du Colombier is full of diversity with avenues, deep beds, a potager and a Baroque pavilion. Indeed, it is just one of several gardens where we shall dine privately with the owners. Then there is the excitement of visiting the Latour-Marliac Nursery which supplied Monet with his famous water lilies. Our visit in early June is an invitation to discover landscapes consummately tended, where the sharp lines of French geometric formality will frequently be softened by informal and exuberant flowerbeds inspired by English gardening traditions.
Périgord Noir will be our main area of concentration, its name derived from the dense forests of the black trunked oak. Our horticultural theme will be complemented by more historic encounters as we explore sites which will include the amazing Palaeolithic Age painted caves at Les Eyzies-de-Tayac. From the tenth century the Dordogne was on one of the lucrative pilgrim's route to St James' shrine at Compostela. Income from pilgrims led to the building of many influential churches in the 'Périgord' version of Romanesque and later on, the flamboyant Gothic styles. The many castles we shall see on our travels are potent reminders that English history is intertwined with this region, given it was part of Eleanor of Aquitaine's dowry when she married Henry II. So, it is not just horticultural roots which we shall discover…
We shall stay at the 4* Hotel Vieux Logis, ideally located in the small village of Tremolat within easy walking distance of one of the loveliest stretches of the Dordogne river. This restored farmhouse retains the ambiance of a family home, set within formal gardens and it has an outdoor swimming pool and a highly regarded 1* Michelin-rated restaurant. The village has a pretty square, a handful of restaurants and a handsome Romanesque church.
Please note, this tour has now departed, we next expect to offer this tour in 2022. For the latest information about our current and future tours please visit www.ciceroni.co.uk or call 01869 811167
Find out more about the CICERONI Travel