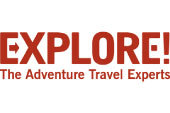 Ecuador by Explore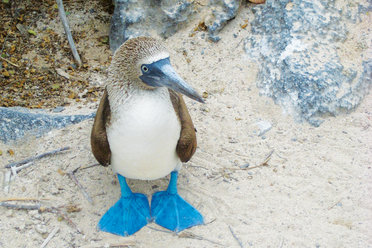 The phrase 'small is beautiful' could have been coined specifically with Ecuador in mind. By South American standards it is tiny (only half the size of France) but it is this relative compactness that is one of its main attractions. Here, you can see dawn break over the jungle canopy, have lunch high in the Andes, then watch the sun slip into the Pacific Ocean – all in the same day.

Ecuador also boasts extraordinary biological diversity; a fact that did not escape the attention of 18th- and 19th-century scientists and explorers, who came, saw and compiled large volumes extolling its many virtues. The first to put Ecuador on the map was Frenchman Charles-Marie de la Condamine, who determined
The phrase 'small is beautiful' could have been coined specifically with Ecuador in mind. By South American standards it is tiny (only half the size of France) but it is this relative compactness that is one of its main attractions. Here, you can see dawn break over the jungle canopy, have lunch high in the Andes, then watch the sun slip into the Pacific Ocean – all in the same day.

Ecuador also boasts extraordinary biological diversity; a fact that did not escape the attention of 18th- and 19th-century scientists and explorers, who came, saw and compiled large volumes extolling its many virtues. The first to put Ecuador on the map was Frenchman Charles-Marie de la Condamine, who determined the precise location of the equatorial line here and so helped to give the country its name. And it was a young Englishman called Charles Darwin, who, in 1835, first brought the world's attention to the Galapagos Islands. Their sense of wonder is yours to share, especially if you are willing to go off the beaten path.

Quito is the point of arrival for most visitors. The nation's capital is two distinct cities: colonial Quito, which contains all the beautiful colonial churches and historic buildings, and modern Quito, with a million-and-one hotels, restaurants, bars and cafes. The city boasts a wide range of excellent museums and it is the language course capital of South America. It takes a few days to get a feel for the city itself, and you could easily spend a week or more enjoying various nearby excursions.