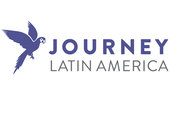 Family Ecuador and Galapagos
Family Ecuador and Galapagos Overview
This private journey for families will inspire and educate as well as provide fun-packed outdoor activities. You will get to know an authentic Amazonian community, the friendly Huaorani tribe. You will then travel to the remote Galápagos Islands, famous for their trusting wildlife and Darwin's Theory of Evolution.
Holiday itinerary
Day 1 Arrive in Quito and transfer to hotel.
Day 2 Guided walking tour of colonial Quito.
Day 3 By air and river to visit the Huaorani Amazon indians.
Day 4 Get to know the Huaorani in their communities; night walk.
Day 5 Kayak down the Shiripuno river visiting Huaorani villages.
Day 6 Observe the influence of oil production in the area.
Day 7 At leisure in Quito
Day 8 By road to Otavalo in the Andean highlands
Day 9 Fly to the Galápagos Islands and speedboat to Floreana Island
Day 10 Explore the highlands by chiva (local bus).
Day 11 Speedboat to Isabela Island, visit the giant tortoises.
Day 12 Volcano hike.
Day 13 Adventures by kayak and bike to explore Isabela.
Day 14 Speedboat to Santa Cruz Island. Discover it by kayak and bike; explore Puerto Ayora.
Day 15 Visit Charles Darwin Research Centre; fly from Baltra to Guayaquil connect with flight home.
Find out more about the Family Ecuador and Galapagos