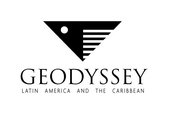 Among Mountains
Among Mountains Overview
A week's tour of Quito and the northern Andes.
Quito
Day 1 You are met on arrival at Quito airport and transferred to a comfortable 3 * hotel, your base for the next 2 nights.
Day 2 BL In the morning your guide will take you on a walking tour of the Old City. After lunch, visit the Equator at either the the unconventional Inti-Ñan museum or the Mitad del Mundo theme park. Return to Quito and the rest of the day is free to explore the city independently.
Otavalo
Day 3 BD After breakfast, transfer to Otavalo to stay 2 nights at Hacienda Cusín or Pinsaqui. Your guide and vehicle are at your command for excursions in the area, including the famous market, Cuicocha lake, and the craft villages around the town.
Day 4 BD A day of excursion in the Otavalo region.
Antisana
Day 5 BD Continue your tour eastwards to the mountain landscapes of Antisana national park, staying at the spa resort of Termas de Papallacta. Cabins are built around a series of thermal pools and a selection of treatments is available at the spa at additional cost.
Cotopaxi
Day 6 BL Drive around the mountains to Cotopaxi national park, exploring the Limpiopungo Lagoon, driving part of the way up Cotopaxi itself with the option of walking up a scree a further 200m to the mountain refuge and the edge of the glacier. Return to Quito to stay overnight at the same hotel as before.
Quito
Day 7 B You will be collected from your hotel in time for your onwards flight. Flights to the Galápagos or the Amazon leave in the morning. Overnight flights to Europe leave in the afternoon.
If you start this tour on a Tuesday, a Wednesday or a Thursday it can be sequenced to visit Otavalo on its busiest market days.
Find out more about 'Among Mountains'