Minimising Single Use Plastic Bottles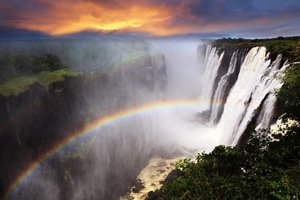 Like many travellers Dragoman are shocked by the plastic pollution in many of the destinations that we visit. Often local guides will be quizzed by clients as to why nothing is done about the obvious devastation at sites of such great beauty. In tune with our responsible tourism policy Dragoman wants to minimise our environmental impact in the countries we visit as far as possible.

Whilst visiting cities or trekking, our customers often buy water in single use plastic bottles. To try to improve this situation we began working with Water to Go bottles in 2018 whereby we offer our customers the opportunity to purchase WTG bottles at a 25% discount prior to trip.



We began by gifting a WTG bottle to our crew and staff and asked them to encourage our customers and friends and family to use the bottles. The bottles were received enthusiastically. We promote the bottles in our confirmatory documentation, on our website, on our trucks and our crew are regularly reminded to promote the bottles whilst on trip. We have received some great positive feedback such as "convenient and responsible" and our customers have been filling up from lakes, streams, public water fountains and even street taps in India!

However, despite our efforts the known take up from our customers has been disappointing. Change of behaviour has been very difficult to encourage. So far we have sold 25 bottles in 6 months which, if we assume each customer reduces their consumption of plastic bottles by 10, amounts to a reduction in plastic bottles of 250 bottles, which still represents a substantial number.

The take up of bottles has increased steadily over the months, particularly after we found the best way to promote them, and we remain optimistic that our target of 5% of our customers purchasing bottles per annum will be reached. After a year, we will review the take up and consider any amendments to improve our strategy. We will continue to promote the bottles and hope to introduce another project to reduce our environmental impact within the next year.