Creating a formal Responsible Travel Programme to raise awareness about projects that Dragoman Overland support.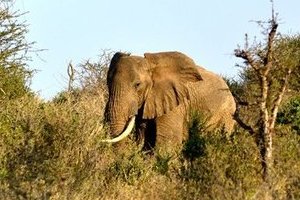 Dragoman Overland already supported a number of responsible travel projects. Our aim in creating Dragoman Supports was to create a formal entity for these projects to raise awareness with our clients which would also enable them to make donations and thereby support the projects themselves.

Dragoman operates in the Americas, Africa and Asia and the aim was to ensure that our pax are able to visit projects that we are directly involved with and to provide support via their visits. Clients would also be able to make donations via a new web system that is being introduced.

These tours, many run by not-for-profit organisations, invest in the community by providing employment and training for local people, and our clients can make a direct impact by taking part.

We now have 21 experiences in total, which are detailed on our new Responsible Tourism web page along with information on how clients can get involved and how they can make a difference.

The need for a formal entity to Dragoman's responsible travel work was long overdue. It was important to spread the message to our clients and to make sure that it was working at its best so that we could assist as many projects as we could as effectively as possible.