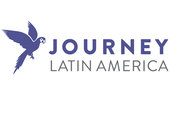 Highlights of Cuba
Highlights of Cuba Overview
This two week private tour of Cuba's highlights goes a step further than most. Walk round Havana's historic centre; stroll through limestone landscapes in the Viñales valley and forests around Las Terrazas. Move on to Cuba's historic cities, Cienfuegos, Santa Clara and colonial gem Trinidad. Wind down on a sugary beach.
Holiday itinerary
Day 1 Arrive in Havana. Transfer to hotel in the historic centre.
Day 2 Guided walking tour of Old Havana. Evening Buena Vista Social Club show.
Day 3 By road to Viñales, western Cuba. 2 nights.
Day 4 Half day guided walking in Viñales Valley.
Day 5 Transfer to rural Las Terrazas. 2 nights.
Day 6 At leisure in forested countryside.
Day 7 By road to Cienfuegos port, Pearl of the South. Overnight.
Day 8 Guided walking city tour. By road to colonial Trinidad. 2 nights.
Day 9 Guided tour of the city and Sugar Mill Valley.
Day 10 By road to Santa Clara, guided city tour, continue to island Cayo Santa María
Days 11-13 At leisure on the beach.
Days 14 Transfer to Las Brujas and fly to Havana. Overnight.
Day 15 Transfer to airport for international flight home
Find out more about the Highlights of Castro's Cuba