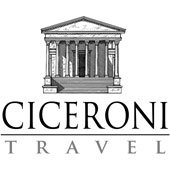 The Dalmatian Coast
The Dalmatian Coast Overview
Safe Harbours: The Dalmatian Coast by CICERONI Travel, Spectacular scenery along the Dalmatian coastline. Captivating Medieval, Renaissance and Baroque architecture. Explore Emperor Diocletian's Palace in Split. Visits to Hvar Island & the Bay of Kotor, Montenegro. Centrally located hotels in Split, Dubrovnik & Hvar.
Safe Harbours: The Dalmatian Coast
Tour Leader; James Hill
Hanging 'necklace-like' along the Adriatic coast, Dalmatia has deep historical roots embedded in many competing cultural identities. To begin, Illyrian tribesman held out until the Greeks took charge, followed by the Romans, who divided the long coastline and its hinterland into the provinces of Dalmatia and Illyricum. When the eastern Roman Empire metamorphosed into 'Byzantium' power oscillated between the constantly warring forces which dominated the complex Slavic migrations of the medieval period. Venice took full advantage of Byzantium's weakness, placing its naval bases in strategic bays, such as at Ragusa (now Dubrovnik), allowing it to consolidate its grip on trade from the east. Venetian domination ended as the approaching Ottoman Turks swept through the Balkans. Indeed, Ottoman and later Habsburg expansion would carry the region towards the artificial 'Land of the Southern Slavs', a dubious entity which eventually became Yugoslavia.
During the region's evolution, the islands of Dalmatia played host to frequent naval confrontations between the trading nations that used this busy Adriatic channel. In search of such encounters, we shall travel by boat to Hvar and onto Korčula. Venice's dominant role is perfectly expressed in many of the beautiful towns where classical loggias, handsome piazzas, splendid churches and secular buildings carved from brilliant white Istrian limestone proudly dominate many of the almond-shaped Medieval centres we shall visit.
Given the physical length of Dalmatia we shall stay in two locally rated 4* and one locally rated 5* hotels. The 4* Hotel Cornaro is ideally located at the edge of the old town of Split whilst the 4* Hotel Adriana on the island of Hvar looks directly onto the town's charming little port. The 5* Grand Villa Argentina is just that, with a terraced formal garden overlooking the sea and a spectacular view of Dubrovnik's walled old town.
Please note, this tour has now departed, we next expect to offer this tour in 2022. For the latest information about our current and future tours please visit www.ciceroni.co.uk or call 01869 811167
Find out more about CICERONI Travel