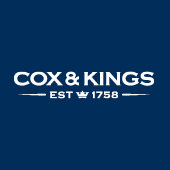 Latin America by Cox & Kings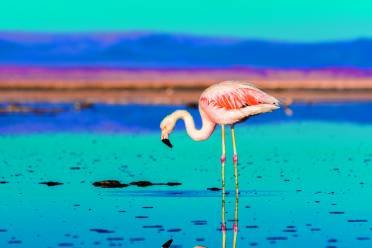 The destination offers iconic attractions that can't be seen anywhere else – Iguazu falls, Machu Picchu, Torres Del Paine, Salar de Uyuni and Easter Island, alongside wildlife – whales, sea lions, monkeys, jaguars, guanacos, condors and blue-footed boobies.

In this land of cultures, colours, coffee, and celebration, you'll meet some of the warmest people you've ever come across.

Our tour consultants have all travelled extensively throughout the region and will be delighted to help you choose a tour or arrange a tailor-made holiday to South America. From tours to Machu Picchu in Peru to luxury holidays in Brazil, towering glaciers in Chile and wildlife holidays to Ecuador and the Galapa
The destination offers iconic attractions that can't be seen anywhere else – Iguazu falls, Machu Picchu, Torres Del Paine, Salar de Uyuni and Easter Island, alongside wildlife – whales, sea lions, monkeys, jaguars, guanacos, condors and blue-footed boobies.

In this land of cultures, colours, coffee, and celebration, you'll meet some of the warmest people you've ever come across.

Our tour consultants have all travelled extensively throughout the region and will be delighted to help you choose a tour or arrange a tailor-made holiday to South America. From tours to Machu Picchu in Peru to luxury holidays in Brazil, towering glaciers in Chile and wildlife holidays to Ecuador and the Galapagos, Cox & Kings has extensive experience at organising tours throughout South America.

Whether you want to cruise down the waters of the Amazon, see how the people on Lake Titicaca live or meet seals in the Galapagos, all is possible to do with our expert South America consultants.