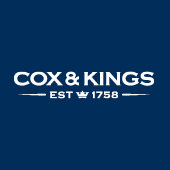 Australia & New Zealand by Cox & Kings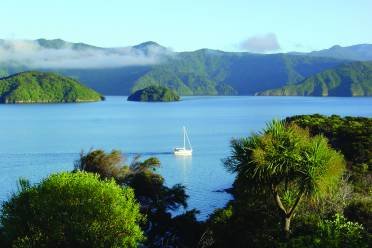 The Australasia region contains some of the best food, wine and landscapes around.

Endless beaches give way to majestic fjords, desert landscapes and verdant rainforest. Vineyards pepper the area, and include the world-famous Marlborough, Hawke's Bay, Margaret River and Barossa Valley wine regions.

Then there is the one-of-a-kind flora and fauna, as well as ancient Aboriginal and Maori cultures, which are still strong today. Combine all of this with world famous attractions like Sydney Harbour, the Great Barrier Reef, Milford Sounds, and the outdoor setting for Lord of the Rings, and there is wealth of attractions to enjoy and explore again and again.

Meanwhile, over an expanse
The Australasia region contains some of the best food, wine and landscapes around.

Endless beaches give way to majestic fjords, desert landscapes and verdant rainforest. Vineyards pepper the area, and include the world-famous Marlborough, Hawke's Bay, Margaret River and Barossa Valley wine regions.

Then there is the one-of-a-kind flora and fauna, as well as ancient Aboriginal and Maori cultures, which are still strong today. Combine all of this with world famous attractions like Sydney Harbour, the Great Barrier Reef, Milford Sounds, and the outdoor setting for Lord of the Rings, and there is wealth of attractions to enjoy and explore again and again.

Meanwhile, over an expanse of thousands of miles of deep blue sea, sits the south pacific. Consisting of numerous scattered islands, each one smaller than the last, the area conjures images of relaxing island life, friendly locals and palm-fringed, white sandy beaches. And although this is true, every destination is different – you can snorkel in the clear waters off Fiji, trek through the rugged interior of Rarotonga on the Cook Islands, discover the sultry european culture of French Polynesia, and immerse yourself in fa'a Samoa (the Samoan way of life). Or, you could explore the unique wildlife of Papua New Guinea – a destination very new to tourism. Whether you're after a honeymoon break, or a relaxing holiday alongside optional activities, head to the South Pacific – paradise beckons.