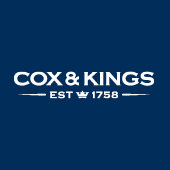 Africa by Cox & Kings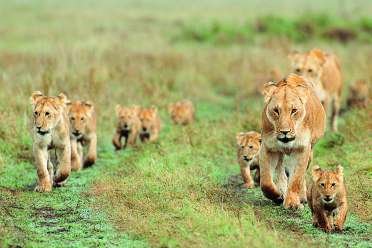 The continent where the first humans beings existed, Africa is a place with a strong cultural heritage, natural beauty, one-of-a-kind wildlife, exquisite coastline and a few hidden secrets.

Vast, wild and exciting, Africa offers visitors some of the best wildlife spotting in the world; from the famous big five – lion, elephant, buffalo, leopard and rhino – to gorillas in Rwanda and Uganda, from herds of migrating wildebeest to dancing lemurs in Madagascar.

It's colourful, spiritual, and one of the only places where it is possible to spot herds of elephant from your front porch. This is Africa – we'll help you get under its skin.

Cox & Kings has a dedicated team of experts who have
The continent where the first humans beings existed, Africa is a place with a strong cultural heritage, natural beauty, one-of-a-kind wildlife, exquisite coastline and a few hidden secrets.

Vast, wild and exciting, Africa offers visitors some of the best wildlife spotting in the world; from the famous big five – lion, elephant, buffalo, leopard and rhino – to gorillas in Rwanda and Uganda, from herds of migrating wildebeest to dancing lemurs in Madagascar.

It's colourful, spiritual, and one of the only places where it is possible to spot herds of elephant from your front porch. This is Africa – we'll help you get under its skin.

Cox & Kings has a dedicated team of experts who have all travelled widely throughout the region, experiencing training and educational holidays in Africa.

Whether you would like to spot the big 5, explore rock-hewn churches in Ethiopia, stay in a luxury tented camp, drift in a hot air balloon over the Serengeti or simply sit back and relax, our team of experts will give you the best advice and service when booking a Cox & Kings Africa holiday.