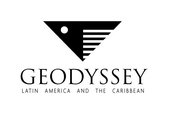 Costa Rican Adventures
Costa Rican Adventures Overview
Get ready for two weeks of action-packed adventure, all different, all over Costa Rica. It's a heady mix that delivers lots of excitement, but with comfortable accommodation too. Ideal for lively couples, friends and families.


Costa Rican Adventures
San José

Day 1 You are met on arrival off your chosen international flight and driven to a mid-range hotel in the San José area.

Pacuare: Whitewater rafting II-III and ziplines

Day 2 BLD With an early start, drive to the Pacuare River to meet your rafting guides for safety training and an hour's rafting class II-III rapids to Pacuare Lodge where you stay for 1 night. After lunch you take their rappel and zip-line circuit–quite a buzz.

Whitewater rafting III-IV

Day 3 BL An exhilarating whitewater rafting trip of 3½hr on a class III-IV river before driving to Arenal for 3 nights at a mid-range hotel with a view of the volcano. If you prefer not to raft, you can go by vehicle after a 100m cable gondola across the river.

Canopy walks and hot springs at Arenal

Day 4 BD Early today you join a group with a naturalist guide for the Hanging Bridges–a system of trails and suspended walkways with views into and over the forest and to the valley below. Wildlife sightings will include a variety of birds, possibly a troupe of howler monkeys, and much else. In the afternoon you join a group to visit Arenal NP to explore the impressive living geology of an active volcano. An evening at the hot springs brings relaxation in thermal pools as the volcano rumbles in the distance; dinner is included.

Cerro Chato hike

Day 5 BL A demanding 6hr hike to the summit of Cerro Chato volcano. From the top there are amazing views across to the smoking summit of neighbouring Arenal and down into the emerald green lagoon that fills Chato's long-dormant crater, to which you can walk down and bathe in with care. The first half of the hike up is easy, the second is a strenuous trek ascent, often muddy, through virgin rainforest. You descend to arrive at La Fortuna waterfall with the option of a refreshing swim.

Cowboy ranching at Rincón de la Vieja

Day 6 B You travel to Rincón de la Vieja in the dry forest of the northwest for 2 nights at a ranch. In the afternoon you can take an optional adventure excursion with the available choices usually including hikes, mountain biking or horseback rides, to waterfalls, volcanic hot springs and streams. If you are a competent rider you might even join real cowboys to round up cattle and horses and bring them to the corral (check your travel insurance covers 'ranching').

Day 7 B Early risers can watch cows being milked. After breakfast we've included a 'one-day adventure pass' for you. You start with a zip-line canopy tour, then take a horseback ride to the start of a river-tubing adventure. Later you relax in hot springs and experience an open-air bath in a pool of volcanic mud (better than it sounds!)

Cloud forest by night at Monteverde

Day 8 B Travel south today to the mountains of Monteverde for 2 nights in the cloud forest at a characterful mid-range lodge. Afternoon free to sample the eco- experiences of Santa Elena before an evening tour (shared) to experience the cloud forest's nocturnal wildlife.

Canopy adventures

Day 9 B Two big thrills today. First, a canopy walk on an inter-connecting series of trails and hanging bridges through and above the Monteverde cloud forest with fascinating perspectives into this very special natural world, followed in the afternoon by an adrenaline trip around an awesome circuit of zip lines–some very long and high. You are collected from, and returned to, your hotel for each.

Pacific beach at Tamarindo

Day 10 B Travel from the mountains at Monteverde to the lively beach town of Tamarindo for a 3 night stay. There's an attractive wide, white-sand beach that's a favourite with surfers, plus beach cafes, bars and restaurants. You should arrive around lunchtime, leaving the afternoon for the beach.

Day 11 B A beach day today. You might book yourself a 4hr surfing lesson with an English-speaking instructor who will help you start from scratch, or hone your technique.

Day 12 B More beach. Take it easy, take more surfing lessons, try scuba, kayaking or sailing (all locally at extra cost).

San José

Day 13 B After a morning free in Tamarindo, return by road to San José to the mid- or upper range hotel of your choice.

Day 14 B You are driven to the airport for your flight home.

Find out more about the Costa Rican Adventures