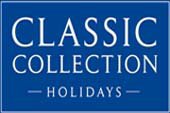 Luxury Portugal Holidays by Classic Collection Holidays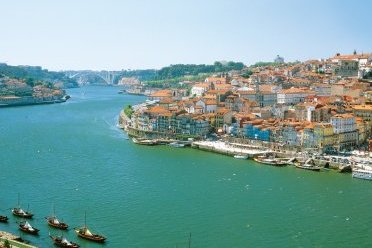 Built along hillsides and standing impressively at the mouth of the River Douro, Porto, also known as Oporto, is a city of hidden delights. This historic home of port wines boasts scenic riverscapes, a handsome quayside, elegant cafes and an engaging mixture of architectural styles.

Being voted European City of Culture in 2001 was a turning point for Portugal's second city; streets and squares were restored and reconstructed and the charming Ribeira neighbourhood, with its cobbled streets, colourful houses, art galleries and ancient churches became a UNESCO World Heritage Site. Further afield there are parks and gardens for afternoon strolls, a number of fine collections of paintings
Built along hillsides and standing impressively at the mouth of the River Douro, Porto, also known as Oporto, is a city of hidden delights. This historic home of port wines boasts scenic riverscapes, a handsome quayside, elegant cafes and an engaging mixture of architectural styles.

Being voted European City of Culture in 2001 was a turning point for Portugal's second city; streets and squares were restored and reconstructed and the charming Ribeira neighbourhood, with its cobbled streets, colourful houses, art galleries and ancient churches became a UNESCO World Heritage Site. Further afield there are parks and gardens for afternoon strolls, a number of fine collections of paintings and sculptures for art lovers, and even a popular beach escape is just a short tram ride from the city.

On the south side of the river are the famous port wine lodges and warehouses fringed by a stunning waterside promenade. Cafes, clubs, bars and fine restaurants jostle for position with lodges offering tours, and tastings of the finest fortified wines in the world. Generous rustic cuisine sits alongside Michelin starred excellence and Portuguese tapas can be enjoyed just about everywhere.