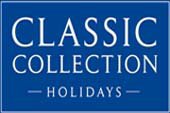 Luxury Madeira Holidays by Classic Collection Holidays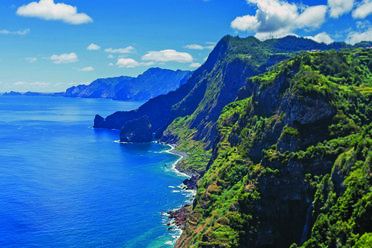 Few places on earth can rival Madeira's wealth of natural gifts and beauty. The subtropical climate is welcoming and warm. The blossoming orchids, bougainvillea, birds of paradise and jacaranda compete with flowering trees to add spectacular bursts of colour to a fragrant Madeiran landscape where windswept mountain peaks, soaring cliffs and emerald valleys are framed by stunning coastal views.
Madeira in bloom is a colourful garden paradise and heaven for anyone who enjoys being outside. And once outside there's so much to see and do. Whether your taste runs to gentle walks or more serious hiking, walkers of all ages and abilities can enjoy some of the finest countryside in the world
Few places on earth can rival Madeira's wealth of natural gifts and beauty. The subtropical climate is welcoming and warm. The blossoming orchids, bougainvillea, birds of paradise and jacaranda compete with flowering trees to add spectacular bursts of colour to a fragrant Madeiran landscape where windswept mountain peaks, soaring cliffs and emerald valleys are framed by stunning coastal views.
Madeira in bloom is a colourful garden paradise and heaven for anyone who enjoys being outside. And once outside there's so much to see and do. Whether your taste runs to gentle walks or more serious hiking, walkers of all ages and abilities can enjoy some of the finest countryside in the world. Youthful and adventurous travellers might like to choose between climbing, diving and horse-riding. The sporting can play a round of golf, indulge a passion for surfing or tackle some deep-sea fishing.
Those whose idea of a perfect holiday is to relax, unwind and enjoy the best of life might prefer a selection of spa treatments, an elegant afternoon tea, a black tie dinner and all the fine wining and dining that the island's world-class hotels can offer.
Classic offers a selection of 28 hotels on Madeira and the neighbouring island of Porto Santo.