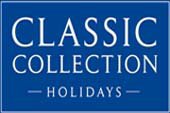 Luxury Italy Holidays by Classic Collection Holidays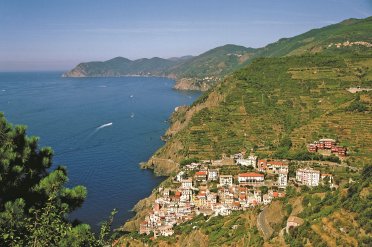 Italy offers a whole world of travel within one country. There are beaches, lakes and mountains, city breaks, islands and train travel. The heritage, architecture and scenery are a match for the fabulous cuisine and wonderful wines. Our Italy programme has the broadest range of hotel and destination choices of any of our brochures, from value for money four star hotels to some of the most expensive properties in the world.
All Classic's Italy holidays are tailor-made with twin centre, multi-centre, fly-drive and the ultimate in luxury rail travel aboard the Venice Simplon-Orient-Express. With increasing numbers of flights to Italy, Classic can offer its usual service of flying with any
Italy offers a whole world of travel within one country. There are beaches, lakes and mountains, city breaks, islands and train travel. The heritage, architecture and scenery are a match for the fabulous cuisine and wonderful wines. Our Italy programme has the broadest range of hotel and destination choices of any of our brochures, from value for money four star hotels to some of the most expensive properties in the world.
All Classic's Italy holidays are tailor-made with twin centre, multi-centre, fly-drive and the ultimate in luxury rail travel aboard the Venice Simplon-Orient-Express. With increasing numbers of flights to Italy, Classic can offer its usual service of flying with any airline, from any airport for any duration. Or, should you prefer, travel by train to, and within, Italy with us.
Classic offers a selection of more than 160 hotels throughout Italy.