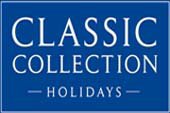 Luxury Algarve Holidays by Classic Collection Holidays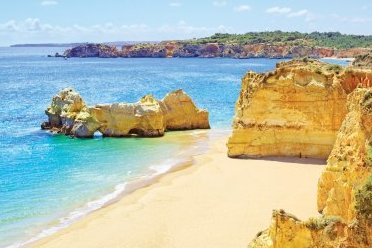 The meeting place between Europe and Africa, the Algarve is a fascinating mixture of European, Moorish and Portuguese cultures. The landscape, too, mixes fig trees, almond and orange groves and vineyards with gently undulating hills, broad beaches, rugged reddish cliffs and unspoiled old-fashioned villages.

The region has a consistently good climate with more than 250 days a year of sunshine. The Gulf Stream permeates the winter months, whilst hot summers are tempered by an Atlantic breeze. The Algarve is a leading destination for activity based holidays, with golf, tennis and water-sports beside glorious south-facing beaches, topping of the leader board. Further inland there's mountain
The meeting place between Europe and Africa, the Algarve is a fascinating mixture of European, Moorish and Portuguese cultures. The landscape, too, mixes fig trees, almond and orange groves and vineyards with gently undulating hills, broad beaches, rugged reddish cliffs and unspoiled old-fashioned villages.

The region has a consistently good climate with more than 250 days a year of sunshine. The Gulf Stream permeates the winter months, whilst hot summers are tempered by an Atlantic breeze. The Algarve is a leading destination for activity based holidays, with golf, tennis and water-sports beside glorious south-facing beaches, topping of the leader board. Further inland there's mountain bike riding, hiking, caving, abseiling, archery, horse-siding and go-karting.

The cuisine of the Algarve is heavily influenced by the coastal location with fresh fish and seafood a feature of most menus. Sole, tuna, lobster, crab, squid, octopus and crayfish are mainstays, but there's also cataplana, with ham and sausage, and chicken piri-piri where local chefs play fast and loose with fiery-hot Angolan peppers.