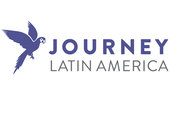 The Andes: Peru, Bolivia & Chile
The Andes: Peru, Bolivia & Chile Overview
This Andean private journey takes you to the highlights of southern Peru, including Machu Picchu and Lake Titicaca. Continue to the canyon-based colourful capital of Bolivia, La Paz with a lively street life and dozens of markets. Continue south for an adventure on the dazzling Uynui salt flats of the Atacama Desert, and finish in Santiago in Chile
Holiday itinerary,
Day 1 Arrive in Lima and transfer to your hotel in Miraflores on the Pacific coast.
Day 2 Fly to Cusco, transfer to Urubamba.
Day 3 Full day excursion to Pisaq ruins and the Sacred Valley.
Day 4 By road to Ollantaytambo then train to Machu Picchu, guided tour of the ruins.
Day 5 By rail and road back to Cusco.
Day 6 Half day guided city tour and visit Sacsayhuamán ruins.
Day 7 By road to Puno on the shores of Lake Titicaca.
Day 8 Guided excursion to the Uros islands, Taquile and Luquina Chico.
Day 9 Cross Lake Titicaca to Bolivia via Sun Island. By road to La Paz, capital of Bolivia.
Day 10 Half day guided city tour and trip to the Moon Valley.
Day 11 Fly to Uyuni.
Day 12 Drive to the Salar de Uyuni (salt flats); explore the salt flats in the Atacama desert by 4WD vehicle.
Day 13 Continue over the border to San Pedro de Atacama, Chile.
Day 14 At leisure, optional outdoor activities.
Day 15 Transfer to Calama airport and fly to Santiago.
Day 16 Transfer to airport for international flight home.
Find out more about the The Andes: Peru, Bolivia & Chile