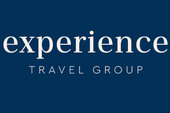 Luxury Bhutan
Luxury Bhutan Overview
Bhutan's scenery is almost cinematic, providing a most dramatic and awe-inspiring backdrop for a handful of very unique and intimate luxury hotels. In this two-week holiday, we have selected the best of the best to ensure you feel fully immersed in both the beauty of the kingdom and of your accommodation.

This trip is brimming with experiences that reveal the fabric of Bhutan. Explore the valleys on remote walking trails with one of our warm and welcoming, English-speaking guides. Take in the historic monuments and absorb the deep-rooted tradition and Buddhist balm that pervade almost every aspect of life. Meanwhile, your world-class accommodation will give you time to relax and feel pampered without missing out on the culture or scenery. Whether it's a room with an astounding view, fine dining on a mountainside terrace or being met with a hot apple cider after a long day's walking, this holiday has all the ingredients for a culturally enriching yet restorative break.

Find out more about the Luxury Bhutan holiday.