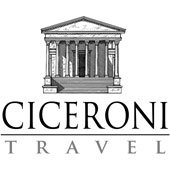 Country Houses of Barbados
Country Houses of Barbados Overview
Private access to the 'Great Houses' of Barbados from the Jacobean period to Oliver Messel's renowned work. Private lunches in a number of houses & visits to several of the island's tropical gardens. In-depth analysis of the island's colonial past, led by an expert on Caribbean history. We stay at the renowned Cobbler's Cove Hotel.
An Island Paradise: Country Houses of Barbados
Tour Lecturer: Juliet Barclay, expert on the Caribbean Islands with James Hill, US Tour Director
Barbados is an island paradise of lush beauty - a rich canvas of rolling sugar cane fields, mahogany forests and tropical gullies punctuated with plantation estates from the colonial past. Its history offers an opportunity to discover rich architectural treasures, most set within lush tropical gardens, often close to or on secluded beaches and in several of which we shall be hosted privately as we discover a world hidden from most visitors.
Despite being 'discovered' by the Spanish, who named the island Los Barbados, "the bearded fig tree", this is the most 'English' of all the Caribbean islands, settled from 1627 by those fleeing religious persecution at home. With land quickly cleared, the cultivation of cotton, tobacco and especially sugar cane created a ruling class of wealthy plantation owners – the "Planter Elite". Dynastic fortunes were made and lost from sugar, known as "white gold" while Barbados became the most financially profitable colony in the English New World, indeed the only island not to be the subject of direct military action during its long colonial history. This tour will be led by Juliet Barclay, supported by James Hill. Juliet was brought up on Barbados and later worked for the Office of the City Historian of Havana, the principal Cuban heritage body. Now based in London, she has a remarkable knowledge of the Caribbean islands and their history.
We stay in one of the Caribbean's most renowned, yet discreet 5* hotels: Cobbler's Cove is located at St James in the north-west of the island - understated elegance and superlative service are its hallmarks. Originally a private home, this "Great House" overlooks a palm-fringed beach and features elegant drawing rooms and a first-class restaurant. Immaculate gardens surround the tropical garden rooms where we shall stay. Other facilities include a private beach and beachside pool, a boutique, gym and spa, hair salon and a variety of water sports are also available. Our unhurried stay will allow participants most afternoons and some evenings free of formal activities to enjoy the unique atmosphere not only of our hotel, but this magical island.
Find out more about CICERONI Travel