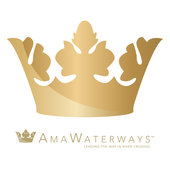 Exotics River Cruising (Vietnam and Cambodia / Africa) by AmaWaterways
The AmaWaterways Exotics programme offers cruises in both Vietnam and Cambodia (Mekong river) and Africa (Chobe river).

ASIA - Mekong
11, 12 or 15-nights Ho Chi Minh City to Siem Reao or Hanoi/Ha Long Bay (and reverse)

Inclusions
• Fine dining with all meals included during your cruise
• Multiple dining venues, including The Chef's Table specialty restaurant
• Unlimited wine with every lunch and dinner in the restaurants onboard
• Complimentary house-brand spirits, local beer and soft drinks during cruise
• Bottled water in every stateroom replenished daily

The Fleet - AmaDara
The award-winning AmaDara is in a class of her own. Reflecting the region's unique blend of French
The AmaWaterways Exotics programme offers cruises in both Vietnam and Cambodia (Mekong river) and Africa (Chobe river).

ASIA - Mekong
11, 12 or 15-nights Ho Chi Minh City to Siem Reao or Hanoi/Ha Long Bay (and reverse)

Inclusions
• Fine dining with all meals included during your cruise
• Multiple dining venues, including The Chef's Table specialty restaurant
• Unlimited wine with every lunch and dinner in the restaurants onboard
• Complimentary house-brand spirits, local beer and soft drinks during cruise
• Bottled water in every stateroom replenished daily

The Fleet - AmaDara
The award-winning AmaDara is in a class of her own. Reflecting the region's unique blend of French and Southeast Asian heritage, AmaDara is adorned with rich, dark woods that are elegantly carved, fine fabrics tinged with gold and French colonial décor accented by Mekong artifacts handcrafted by native artisans. Spacious staterooms and suites range from 251 to 502 sq. ft. and all feature twin balconies, both a French and an outside balcony. Enjoy convenient interior access, unlike most other ships on the river.
Take a refreshing dip in the pool, stay active in the fitness room, or simply unwind with a soothing massage in one of three onboard spas. Savour authentic regional delicacies and Western cuisine in the main restaurant or dine at The Chef's Table specialty restaurant. Complimentary unlimited wine is served with every lunch and dinner, and house spirits, local beer, soft drinks and bottled water are available throughout the day.


AFRICA - Chobe
Choice of 5 itineraries including a 4-night river cruise, 2-nights Victoria Falls and a range of land options

VICTORIA FALLS
Recognized as one of the "Seven Natural Wonders of the World," the combined height and width of the UNESCO-designated Victoria Falls makes it one of the largest waterfalls in the world. The falls are a mile wide and twice the height of Niagara Falls.

GREATER KRUGER NATIONAL PARK
The mighty roar of the lion, the powerful call of the elephant, the thunderous clap of a rhinoceros herd—the wild things are certain to be found within South Africa's massive Kruger National Park area. All "Big Five" are represented here: lions, leopards, rhinos, elephants and buffaloes.

ROVOS RAIL
Experience the timeless grace of African exploration and of steam locomotives rolling through the countryside, taking in the impressive wildlife. A welcoming staff, air-conditioned lounges and deluxe suites, five-star cuisine, excellent South African wines and extraordinary views await explorers.

TANZANIA
Tanzania, located in East Africa, is the land of safaris, as it is home to four of the African continent's most renowned national parks. Visit Tarangire National Park, Lake Manyara National Park, Serengeti National Park and Ngorongoro Crater.

Inclusions
• All meals included during the cruise with complimentary wine, beer and local spirits

The Fleet - Zambezi Queen
Designed exclusively for up-close wildlife viewing, the award-winning 28-passenger Zambezi Queen offers unparalleled sophistication in one of the world's most captivating places. The 14 suites, including four master suites, range from 215 to 300 sq. ft. and feature a private balcony where you can enjoy unobstructed views of the river, the wildlife and African landscape. The top deck features an enclosed air-conditioned dining room, lounge and bar, as well as an open-air sun deck complete with a plunge pool.
Be treated to both regional African cuisine and traditional Western dishes and enjoy complimentary South African wines, beer, local spirits, soft drinks and bottled water any time of day or night. The Zambezi Queen also boasts numerous sustainable features that make it an eco-friendly way to explore Africa.