Systems Development Manager (with VB6 experience)
Position
Systems Development Manager (with VB6 experience)
Company
KE Adventure Travel
Location
Keswick
Salary
Dependent upon experience
Closing date for applications
2 Mar 2018
Contact
gemma@keadventure.com
Website
www.keadventure.com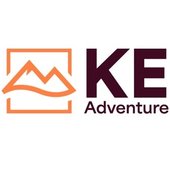 Established in 1984, KE Adventure Travel is one of the UK's leading adventure tour operators running over 400 tours to 90 different countries worldwide. This is a thrilling time to join KE, one of the strongest brands in adventure travel. We recently became part of the French, Voyageurs du Monde group which accounts for 80% of the French speaking adventure market worldwide.

We are seeking someone who can help oversee the development of a new database and IT system whilst at the same time maintaining our present VB6 system. Experience in the travel industry is an advantage but not essential. The position could be full time or part time depending on the applicant.

The job offers a unique opportunity to be based in Keswick, located in the heart of the beautiful Lake District and recently recognised as a UNESCO World Heritage site. Our friendly office is run by 30 well-travelled specialists and based in the centre of Keswick, a small town with a big personality; we have easy access to the fells and lakes, an abundance of excellent restaurants, an award winning theatre and several high performing schools.

ROLE:

• Taking the lead in support of a large existing mission critical VB6 application
• Working with the existing developer to transfer knowledge in the lead up to their retirement
• Working with the management team to implement bug fixes and enhancements
• Working with external developers to add integration with existing and forthcoming systems
• Resolve support tickets and incidents by analysing functional and technical aspect of the existing bespoke software
• Ensure the maintenance of the existing VB6 software during the necessary time to migrate this software to a new platform
• Improve existing VB6 software and processes as required by regulatory requirements or market conditions
• Participate in the main phase of software development: develop new software, integrate existing solutions
• Identify opportunities and make recommendations for software, process, reporting or other technology improvements
• Create and maintain documentation
• (Depending on applicant) Manage all other IT systems within the company

SKILLS:

• Visual Basic 6.0 Development experience
• SQL Database development and administration
• Crystal Reports development
• Experience of picking up a large existing codebase
• Analytical and problem solving skills
• Excellent communication skills
• Ability to work under pressure
• Attention to detail
• Outstanding organisational skills
• Ability to work well within a team
• Creative and innovative with the talent to solve problems

EXPERIENCE:

• Experience as a lead developer
• Experience using version control software like SVN
• Experience in .Net, C# and MVC would be an asset
• Previous travel industry experience would be an advantage

INTERESTS:

The ideal applicant would also have a genuine passion for all things related to travel and the outdoors. KE has built up an enviable reputation for walking, trekking, cycling, discovery and family holidays worldwide.

HOURS:

A normal working week is 9am to 5.30pm Monday to Thursday and 9am to 5.00pm on a Friday, 39.5 hours over 5 days per week. Note we would consider part time hours.

BENEFITS:

Salary dependent upon experience
NEST Pension Scheme
Rewards Scheme
Travel opportunities and discounts

HOW TO APPLY:

Email your CV with a covering letter explaining what you have to offer KE and why you think you are suitable for the job to: gemma@keadventure.com
Please also include your salary expectations, when you would be available to start and a full list of all travel experience.

CLOSING DATE:

We are looking to fill this position as soon as possible and we will consider applicants as they apply.