Administrative Assistant - Finance, part-time
Position
Administrative Assistant - Finance, part-time
Company
Martin Randall Travel
Location
Chiswick, London
Salary
Discuss at interview
Closing date for applications
4 Aug 2017
Contact
recruitment@martinrandall.co.uk
Website
www.martinrandall.com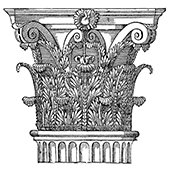 We are recruiting for a bright and personable Administrative Assistant who is very organised and has experience of working as an administrator to support a small team (we are five). Finance experience is not required but an interest is preferable.

Duties fall into the following categories and include, but are not limited to:

General admin and data processing to support the accounts function
• Daily opening, sorting and processing of finance post.
• Filing all finance supporting documents and improving the filing system in place.
• Logging the foreign exchange rates daily into a spreadsheet graph and reporting key movements to the CFO.
• Ad hoc phone calls with suppliers and customers as required.
• Accounts receivable duties:
o Data input and analysis of all daily client receipts.
o Paying in Sterling cheques directly at the local bank branch.
o Checking all bank accounts for credits and feeding information of client monies to the Client team and of supplier monies to the Operations team.
• Accounts payable duties:
o daily upload of supplier payments onto the online banking system.
o data input and analysis of tour expenses and overhead expenses.
o Checking suppliers' invoices and expenses claims and processing payments.
o Allocating the credit card payments on the various cards
• Preparing statistical information in chart/graph formats on bookings and sales.
• Collating data to be used for the ATOL, ABTA and VAT returns (no prior knowledge of compliance is required)

Requirements
Excellent spoken and written English.
Work experience, preferably in an office environment.
Finance experience and/or finance qualifications are not required.
Proficient in Microsoft packages – especially Excel to at least intermediate level.